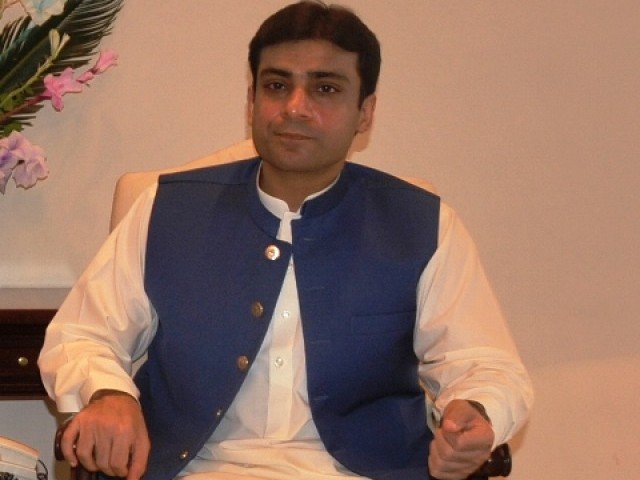 ---
LAHORE: Punjab Chief Minister Shehbaz Sharif's son MNA Hamza Shehbaz on Tuesday called for ending the politics of confrontation and said such policies could damage the system.

"Confrontation with state institutions would harm the democratic system. We will not be able to forgive ourselves if Pakistan suffers any loss due to such policy," Hamza said while addressing a prize distribution ceremony after a Naat competition in Punjab's provincial capital.

"I love my army, I love my rangers and I love my police. We all need to work together if we are to succeed in this war against terrorism," he added.

Hamza's statement came in the backdrop of the growing tiff between the PML-N led civilian government and state institutions after the former premier Nawaz Sharif's disqualification by the Supreme Court on July 28.

'Bite the dust': No disagreements within Sharif family, says Maryam Nawaz

This was Hamza's first public appearance after almost two months. He was reportedly unhappy with Nawaz's decision not to allow him to single-handedly lead the NA-120 by-poll campaign and had left for London ahead of the election in which Kulsoom Nawaz, the deposed PM's wife, stood victorious.

That election campaign was led by Nawaz's daughter Maryam Nawaz, who also called on her uncle, Shehbaz Sharif on Tuesday at the latter's Model Town residence.  Shehbaz's family including his sons, Hamza and Suleman, were also present in the meeting.

"Had good chat with him [Shehbaz], my brothers Hamza, Suleman & other family members. Those who wish to drive a wedge will IA [Insha Allah] remain unsuccessful as always," Maryam tweeted after the meeting in an apparent bid to negate reports that there is a rift between the two families.


Had gone for salam to my Uncle's where he most lovingly treated me to lavish afternoon tea. Surprised to see the spin given by media!

— Maryam Nawaz Sharif (@MaryamNSharif) October 17, 2017
Had good chat with him,my brothers Hamza,Suleman&other family members. Those who wish to drive a wedge will IA remain unsuccessful as always

— Maryam Nawaz Sharif (@MaryamNSharif) October 17, 2017


According to a source, Maryam called on Shehbaz to discuss uplift of the NA-120 constituency, which apparently faces a plethora of problems related to roads, sanitation, sewerage and clean water despite being a constituency of the former premier.

"She highlighted the need to address concerns of people with regard to basic amenities. In the backdrop of 2018 general election, Maryam will continue her visits of the constituency," the source said.

Another well-placed source, however, claimed that the party's preparations for the next general election and current political situation in the country were discussed in the meeting. He said the 'Nawaz camp' and the 'Shehbaz camp' within the PML-N have different views on the recent stand-off like situation in the country.

"Shehbaz camp has always advised and abstained from the policy of confrontation whereas Nawaz camp is aggressively pursuing this policy. This difference between the two camps also came under discussion in the meeting," he added.
COMMENTS
Comments are moderated and generally will be posted if they are on-topic and not abusive.
For more information, please see our Comments FAQ