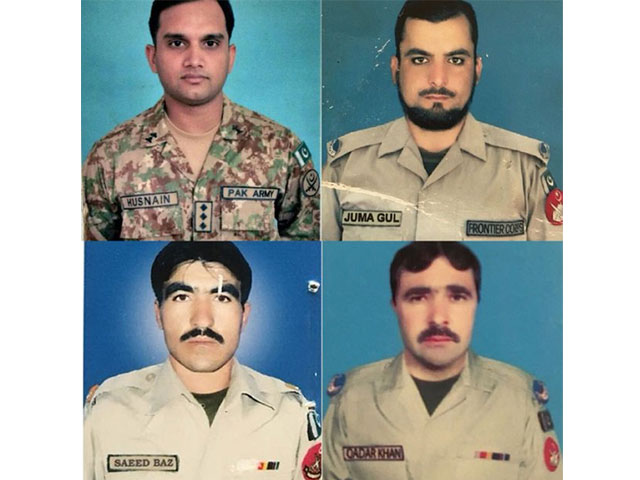 ---
The US Embassy offered on Monday its condolence on the deaths of four personnel in the IED explosion in Kurram Agency on Sunday.

"We are deeply saddened by yesterday's attack on Pakistani military and Frontier Corps personnel in Kurram Agency, which resulted in the deaths of four personnel and injury of three personnel," the statement quoted Ambassador David Hale as saying.



An officer of Pakistan Army and three personnel of Frontier Corps embraced martyrdom as three improvised explosive devices (IEDs) exploded in the border village of Kharlachi in Kurram Agency.

On Khyber Agency visit, UK army chief briefed on anti-terror operations

The soldiers martyred took part in the Canadian-US family's rescue operation in Kurram tribal area that borders Nangarhar and Paktia provinces in Afghanistan.

"We remain extremely grateful for the Pakistani military's quick response and successful humanitarian operation allowing Caitlan Coleman and her family to return home safely," the embassy said.