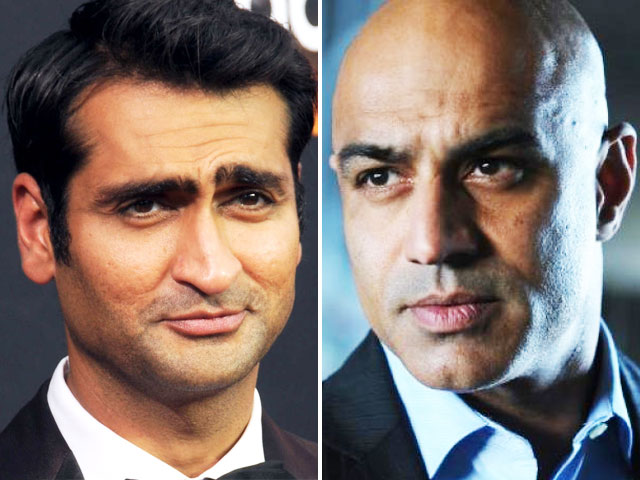 ---
Being Pakistani and Muslim has been quite the curse lately. With Trump's election and Pakistan being touted as a nation that emits toxicity, we are enthralled at the fact that our citizens are overturning these preconceived notions and glistening bright in the land of dreams aka Hollywood.

Compiled from PeriFeed, here are five Pakistanis who have made their mark in the film industry.

1) Kumail Nanjiani

From stand-up comedian to actor, Kumail has already got a few designations under his belt.




The Silicon Valley star took it to the next level and carved more than a mark by writing and acting in The Big Sick - a biographical account of his love story with his (now wife) Emily Gordon. He recently appeared on SNL too - and man, what a speech!


If that wasn't enough, he will be starring alongside professional wrestler John Cena in his next venture. What more could you want?

Pakistani-American actor Kumail Nanjiani talks Islamophobia and racism on SNL

2) Faran Tahir

Son of veteran Pakistani actor Naeem Tahir, Faran may not be considered a household name yet but he is definitely familiar to millions around the world. You may recognise him as Raza in Iron Man (2008) or Captain Robau in Star Trek (2009).




The international artist has been a Hollywood insider for over 25 years now and has guest starred in many TV series and films. His debut appearance was in Disney's The Jungle Book in 1994 as Mowgli's father. You can currently watch him in the hit American TV Series Scandal.

3) Sharmeen Obaid Chinoy

Named as one of the 100 most influential people in the world by Time magazine, this charmer needs no introduction. She's earned a couple of Oscars and six Emmys for her work as an activist and film-maker, shedding light on profound issues surrounding women inequality.




She is all set to add another feather to her cap as she recently announced her next project, Look But With Love - Pakistan's very own reality film series directed by herself.

Sharmeen Obaid releases Pakistan's first virtual reality documentary series

4) Sameer Asad Gardezi

You can thank this man for the hysterical one-liners in the Emmy-winning hit series, The Modern Family.




The Pakistani-American screenwriter has worked for many big networks including Universal, Nickelodeon and ABC, and is also the recipient of the Writers Guild award for his exceptional writing skills. Sameer is currently writing for his next project,  The Goodwin Games.

The interview: Faran Tahir

5) Dilshad Vadsaria

Troublemaker Rebecca Logan in the much-admired TV show Greek, is played by Pakistani actor Dilshad Vadvaria. The Karachi born star was also part of the regular cast of hit TV series, Revenge. Way to go girl!


Have something to add to the story? Share it in the comments below.