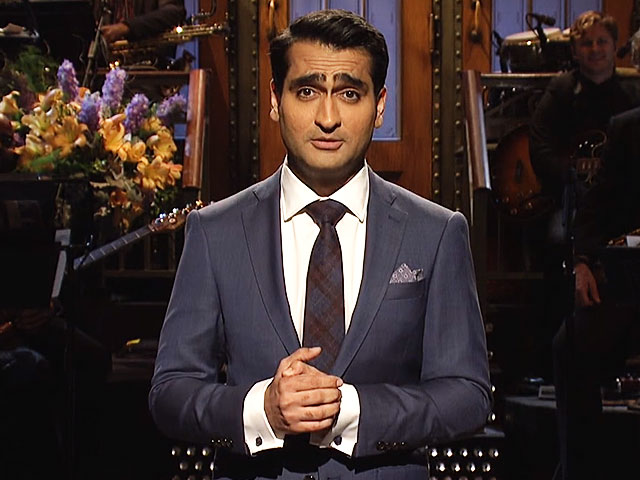 ---
Pakistani-American comedian and actor Kumail Nanjiani's recently hosted Saturday Night Live in which he delivered a powerful monologue, tackling Islamophobia and racism he faced over the years.




His film The Big Sick was a big hit this summer. The movie was inspired by the true story of his real-life wife's Emily V.




Nanjiani grew up in Pakistan, was raised as a Muslim, and came to the US at age 18 to attend college. This is his first time hosting the NBC sketch comedy series.




In his monologue, Nanjiani explained how he is the "second person in my family to leave Pakistan."




John Cena and Pakistani-American Kumail Nanjiani to star in a buddy cop comedy




"I came to American, fell in love with a white woman and made a movie about it," he said in his monologue, before detailing the racist reviews he received.




Nanjiani said some of the reviewers disliked the film's "race-mixing" — in a film about an interracial relationship. "First of all, nobody good ever uses the phrase 'race-mixing," he remarked. "Even if someone was like, 'I'm pro-race-mixing,' I'd be like, 'Why are you talking like that?'"


His monologue also detailed his negative Twitter mentions about The Big Sick that dealt with his race. "A lot of people were like, 'Go back to India,'" he told the audience. "I've never been to India. Are you just hoping I'll have an awesome vacation soon?" Nanjiani told the audience that it's remarks like that bug him the most. "My problem with most racism is the inaccuracy," he asserted.

Pakistani-American comedian Kumail Nanijani to be honoured for 'The Big Sick'

"Do the research, put in the work. You will see the benefits. For example, if a guy tells me to 'Go back to India,' that guy is an idiot. But if someone tells me to 'Go back to Pakistan, which was part of India until 1947 and is now home to the world's oldest salt mine, then I'd back my bags."


"An informed racist," Nanjiani concluded, "is a better racist."




He also talked about the rise of Islamophobia. "Islamophobia is on the rise. It's like Will & Grace," Nanjiani joked in reference to the sitcom making a return on SNL's home network. "It was huge awhile ago, we thought it was gone and done forever and now it's back! Thursday night on NBC. . .they made me say that."




Nanjiani's SNL monologue was super insightful about the racism and Islamophobia he has experienced, even after the release of his critically-acclaimed film The Big Sick. Watch his monologue in the video below and see it for yourself.





Have something to add to the story? Share it in the comments below.