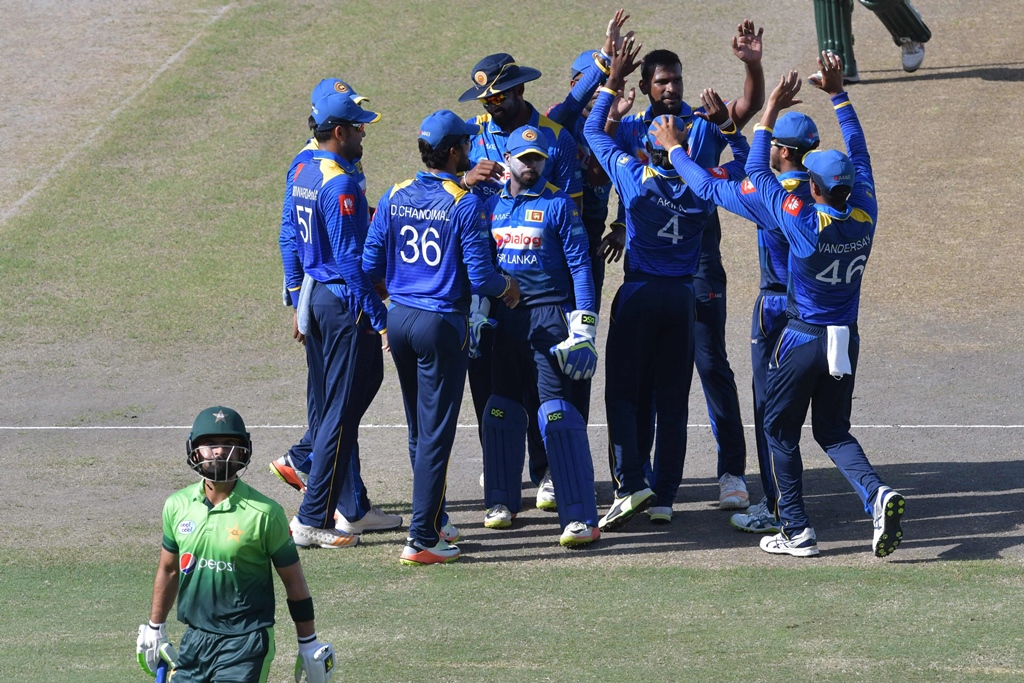 ---
Forty Sri Lankan cricketers, who are supposed to play the third and final T20I against Pakistan in Lahore on October 29, have signed a letter to request the board to move the match to a neutral venue.

ESPNcricinfo reported on Saturday that the mood in the Sri Lankan dressing room is that of firm objection against the visit to Gaddafi Stadium, Lahore for the one-off match.

"I don't think the players will change their stance," said one cricketer as quoted by ESPNcricinfo who was among the 40 contracted players who signed the letter.


Babar, bowlers lead Pakistan to 85-run victory over Sri Lanka


Suranga Lakmal and Chamara Kapugedara, two players currently part of the Sri Lanka team, were present on the team bus when it was attacked in Lahore in 2009.

When contacted, a Pakistan Cricket Board official told The Express Tribune: "The Sri Lankan cricket board gave us a go ahead after the ICC meeting, so they will not back off from their word. All the players will have to listen to the board, but if a player resists from visiting then replacements will be sent. Whatever happens, a Sri Lankan team will visit Pakistan."

Meanwhile, SLC CEO Ashley de Silva told ESPNcricinfo that players' security remained the board's primary concern, and that "a decision will be made at the ex-co meeting taking into account all the security information".

However, SLC president Thilanga Sumathipala, are keen to send the team to Pakistan and the board is expected to negotiate with the players over the next few days in order to convince them to travel to Lahore.

'Can't let down closest ally Pakistan'

Pakistan is the closest ally to Sri Lanka and the former board is not ready to put relations in any jeopardy, a SLC source told Cricbuzz.

He added that the SLC does not want to disturb the players during the ODI series but there is no other way at the moment.


Sri Lanka to play T20I in Pakistan, confirms board's chief


"SLC will have a quick chat with the players very soon," said the source. "We don't intend to disturb them in the middle of a series, but we are left with no option but to address the issue. The ICC also will meet the players on Saturday to brief them about the situation in Lahore."

The source added: "We are looking at all possibilities. Pakistan has been one our closest allies and we don't want to let them down."

The Islanders are currently playing a five-match ODI series against Pakistan in the UAE where they are 1-0 down courtesy Babar Azam's century on Saturday.

Earlier, Dinesh Chandimal's side beat Pakistan 2-0 in the two-match Test series in the UAE.

The teams are scheduled to play three T20Is after the ODI series ends on October 23.