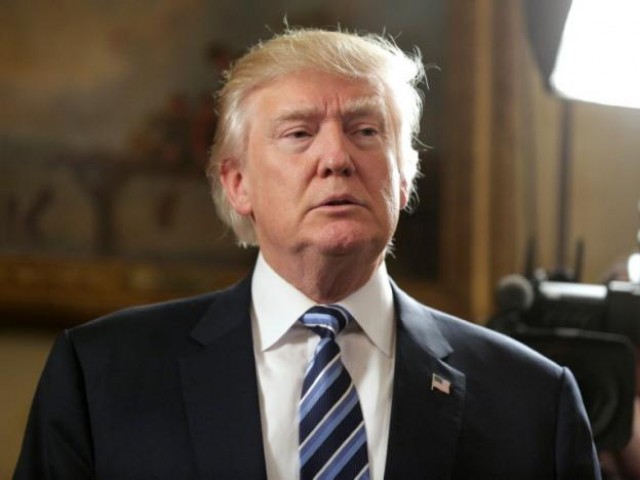 ---
KARACHI: The United States has assured Pakistan that its concerns vis-à-vis President Donald Trump's strategy for Afghanistan and beyond would be addressed through negotiations. And for this purpose, the two countries would hold talks at different levels, Daily Express has learnt.

The assurance came less than two months after Trump censured Pakistan in his policy speech for sheltering the Afghan Taliban and other terrorist groups – an allegation strongly denied by Islamabad.

The verbal duel created strain in relationship between the two countries which ostensibly eased following a flurry of meetings between their top officials last month.

On Thursday, a high-level American delegation comprising senior director for South Asia Lisa Curtis, Ambassador Alice G Wells and Ambassador David Hale met army chief General Qamar Javed Bajwa and Foreign Secretary Tehmina Janjua.

Preceding ministerial visits: US delegation holds preparatory talks

This visit, according to sources, was to set the agenda for the talks of US Secretary of State Rex Tillerson, who is scheduled to tour Pakistan later this month.

"Tillerson's visit will be significant because he is carrying a message that the Trump administration is willing to assuage Pakistan's concerns on the new Afghan strategy," one source told Daily Express.

Tillerson's visit would be followed by another one by Secretary of Defence Jim Mattis, according to US and Pakistani sources.

Islamabad is particularly concerned at Trump's plans to give India enhanced role in Afghanistan in utter disregard for Pakistan's legitimate security concerns.

President Donald Trump thanks Pakistan for 'doing more'

Sources say that after Trump's tough talk and Pakistan's scathing rejoinder, the United States sought to reassure Islamabad repeatedly in high-level diplomatic contacts that it wanted to stay engaged and improve bilateral relationship.

Thursday's visit of the Lisa Curtis-led US delegation was also a part of Trump administration's efforts to reassure Pakistan that its security concerns would not be ignored.

Pakistani officials have categorically told their American counterparts that the new US strategy is not acceptable which seeks a military victory in Afghanistan. Islamabad believes the long-running conflict could be ended through political means.

Islamabad has also said that it would continue its efforts for peace and reconciliation in Afghanistan but at the same time would not allow the Afghan conflict to spill over into Pakistan. It has also called upon the United States to stop its 'do more' mantra and hold talks on the basis of sovereign equality.

Sources say that Pakistan's National Security Committee would chart out future course of relationship with the United States after the visits by Tillerson and Mattis.