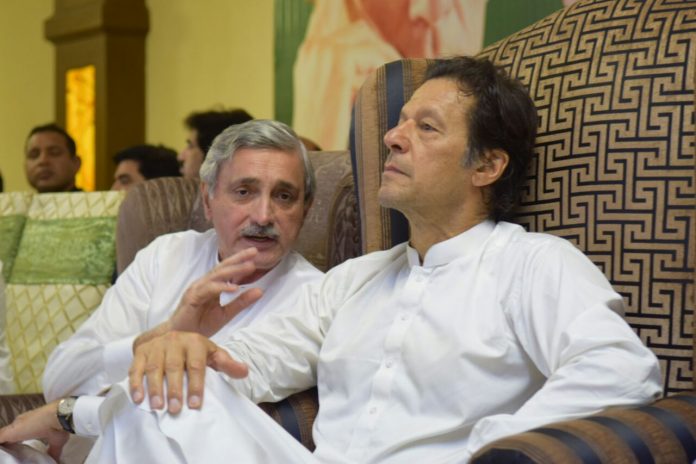 ---
ISLAMABAD: A five-member bench of the Election Commission of Pakistan (ECP) on Thursday issued non-bailable arrest warrants for the PTI chief Imran Khan.

The arrest warrants were issued after Imran repeatedly failed to personally appear before the ECP on the show cause notice issued on August 24 for defaming the ECP in a foreign funding case.

The contempt application was filed on January 23 by the PTI's dissident member Akbar S Babar who had turned against Imran in 2011 over alleged internal corruption and illegal funding of the party.

The ECP's verdict was announced a day after a 3-member larger bench of the Islamabad High Court (IHC) directed the ECP to proceed on the contempt application according to law.

Foreign funding case: ECP serves show cause notice on Imran Khan

On Thursday, hearing of the contempt application was slightly delayed due to absence of an ECP member who was out of town. The 3-2 verdict in favour of issuing non-bailable arrest warrants for Imran was announced by an ECP spokesman shortly after deliberations by all five ECP members ended.

The spokesperson told newsmen that the ECP had also taken notice of a fresh contempt application filed on September 25 and ordered Imran Khan to submit reply by the next hearing on October 26.

The fresh contempt application, also filed by Babar, alleged that Imran once again defamed the ECP in a press briefing outside the Karachi airport on September 20.

Imran and Babar are embroiled in a legal battle at the ECP and the IHC for the last three years. The ECP on September 27 deferred its decision in the contempt of court case till October 12.

In the last month's hearing, Chief Election Commissioner (CEC) Justice (retd) Sardar Muhammad Raza had asked about status of the petition filed by the party in the IHC against the ECP's judgment regarding maintainability of the contempt petition.

Contempt case: IHC suspends ECP's arrest warrants against Imran

The PTI counsel had told the bench that the high court had adjourned hearing of the petition till October 11. The bench had subsequently adjourned hearing of the contempt petition till October 12.

The IHC observed on Wednesday it would decide a petition of Imran, challenging the ECP's power to proceed a contempt case, once the ECP gives its decision on Imran's reply to the ECP's show-cause notice.

The IHC's larger bench – comprising Justice Aamer Farooq, Justice Mohsin Akhtar Kayani and Justice Miangul Hassan Aurangzeb – said the court would further hear the case after the ECP's decision. The IHC adjourned the case till October 24, while ECP will take it up on October 26.
COMMENTS (4)
Comments are moderated and generally will be posted if they are on-topic and not abusive.
For more information, please see our Comments FAQ