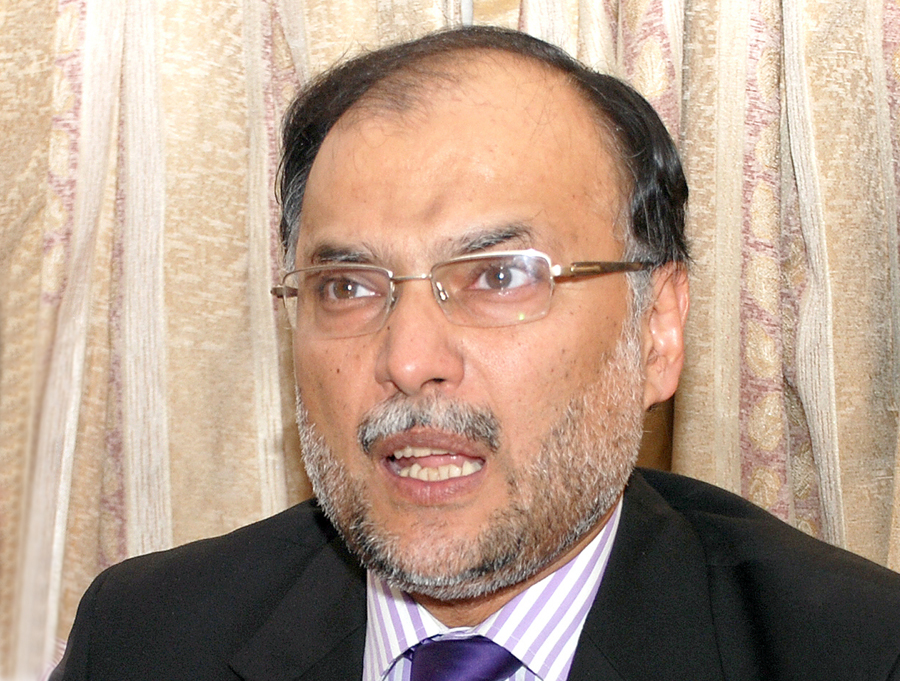 ---
ISLAMABAD: Interior Minister Ahsan Iqbal on Tuesday left for a three-day official visit to the United States.

According to a statement issued by the interior ministry, Iqbal will attend the World Bank annual meeting and address a conference on 'Mutual Coordination in South Asia' and deliver a lecture on Pakistan's strategy in war against terror at the Johns Hopkins University.

However, sources told The Express Tribune, that the interior minister's visit also has a very personal angle.

Easing tension: Ahsan Iqbal will jet off to US this week

"Ahsan Iqbal has been planning to visit the US since last month to see his newly-born grandchild. His daughter-in-law, the wife of his son Ahmad Iqbal, has been pursuing a PhD degree in the US," one source said.

Meanwhile, some reports say that the US and Pakistan are sending their key officials — Secretary of State Rex Tillerson and Interior Minister Ahsan Iqbal — to each other's capitals, as part of efforts to mend their troubled relations.

Tillerson will depart for Pakistan later this month, to be followed by Defense Secretary Jim Mattis, reported AFP.

The wire service further added that the one-two punch is designed to drill home Trump's message that 'Pakistani state support for militant groups' has to end, according to officials briefed on the US dignitaries visits.
COMMENTS (1)
Comments are moderated and generally will be posted if they are on-topic and not abusive.
For more information, please see our Comments FAQ