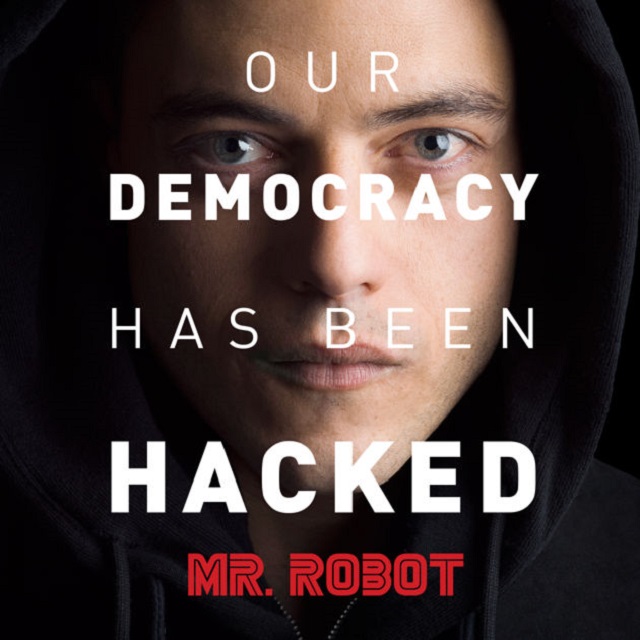 ---
Mr Robot is set to return to screen on October 11 with its third season after the cliff-hanger last episode of season 2 where Eliot was shot.

With much critical acclaim gathered on the first two seasons, the third season looks promising as the creators of the show claim they're kicking into "higher gear" for the third renewal of the show. Mr Robot attempts to highlight the evils of the world but in a two-fold matter; evils that exist in society, and the evils that exist within ourselves.

American TV series 'Scandal' to cast Pakistani-American actor

Perhaps the most outstanding feature of Mr Robot is the fact that it is complicated yet incredibly captivating, the series in itself is a network of relatable characteristics that resonates with the audience. The main character's issue with his dead father, who is now projected into reality as Mr Robot, captures a very intriguing aspect; the dead can haunt you.

While hacking into powerful industries and companies and indulging in illegal behavior for the "greater good" which is signaled at the end of season 2 where Mr Robot says, "This control that you think you have, it's just an illusion".

"You know when you gave me this, you said to stop anyone who gets in the way of our plan. Sorry, kiddo. We couldn't let anyone stop this, not even you," these particular lines right before Eliot was shot resonate with the audience because it shows that at the end of the day, these characters are equipped with human characters and are bound by physical limitations, and that in itself highlights the element of realism.

Adam West, star of hit TV series 'Batman', dies at 88

We got an exclusive preview of the third season of Mr Robot and it is promising. The first two episodes have captured the attention of the audience, as the plot dives in and out of Eliot's struggle with himself after the realisation that he not only broke the system but "broke the world".

Catch Season 3 of Mr Robot exclusively on iFlix, 24 hours after US broadcast.
COMMENTS
Comments are moderated and generally will be posted if they are on-topic and not abusive.
For more information, please see our Comments FAQ