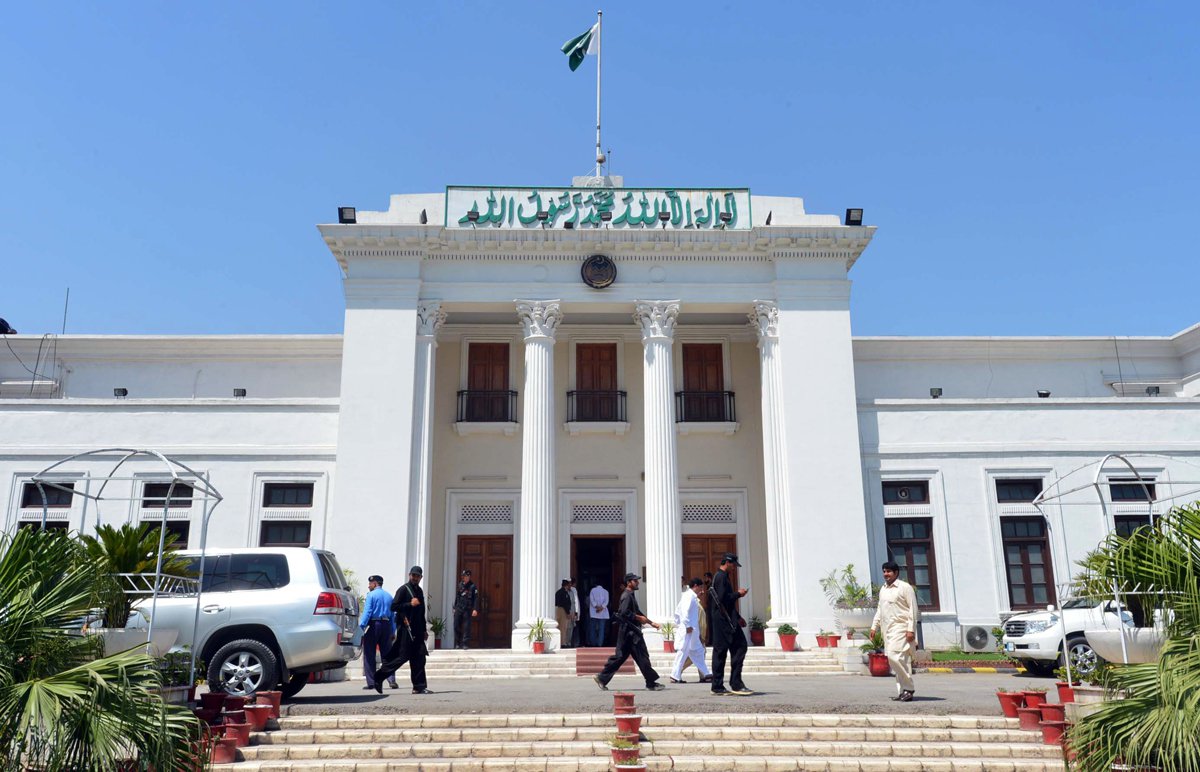 ---
PESHAWAR: The PTI-led Khyber-Pakhtunkhwa government on Monday was embarrassed by its own lawmakers in the provincial assembly when MPA Gul Sahib Khan from Karak climbed up on his bench and resorted to shouting for several minutes.

Gul asked the deputy speaker Dr Mehar Taj Roghani to permit him to speak on a point of order, but she insisted upon completing items on the agenda first.

K-P Assembly faces awkward situation

After losing his temper, Gul climbed up on the bench and started screaming 'point of order, point of order'. Lawmaker Fazle Elahi tried to persuade him to give up his protest, but he did not listen.

Gul's act affected the assembly proceedings, prompting members of the opposition to boycott the sitting. But they did not actually initiate any action in protest and were happy at the government's humiliation.

He pointed out the crucial issue of gas royalty of districts in Kohat Division, including oil and gas producing districts – Karak, Kohat and Hangu.

Corruption in K-P: Disgruntled PTI MPA files adjournment motion

All lawmakers from these districts from both sides of the political divide supported Gul and asked Roghani to allow him to speak.

"I am left with no other options but to mount a protest," Gul said, adding that the people of his area were asking him what he was doing in the assembly if he could not speak up for their rights.

The provincial government is withholding shares of oil and gas royalties owed to districts in Kohat division for the past two consecutive years, bringing all development schemes funded through these royalties to a standstill and no new schemes were being started.

K-P Assembly okays only four demands for grants worth Rs6b

"The provincial government is getting its share of oil and gas royalty from the federal government in time but it is not paying us our 10 per cent share … Royalty payment worth Rs4.5 billion is still pending for the past two years," Gul explained.

Speaker of the K-P Assembly Asad Qaiser had directed the authorities concerned to release the 10 per cent royalty funds.

"The royalty share is our constitutional right. This has been secured through the current petroleum policy," he said, asking the K-P government to immediately release Rs4.5 billion it owed to the districts.

Ruckus in K-P Assembly over PTI lawmaker's remarks about women members

Funds, he said, should be allocated in token allocations to each district and not as block allocations.

"Our share in royalties is placed in the consolidated provincial fund and spent on motorways and roads in other districts," he said.

Malik Qasim Khan – another lawmaker from Karak –seconded Gul, saying: "We can't face our constituents in our areas. They ask us about royalties and the status of schemes set to be financed through these funds," he said, adding that schemes launched last year were in limbo.

K-P Assembly approves budget for 2017-18

"We can approach no other forum. You must tell the authorities concerned to release the money without delay," he said.

Fazle Elahi tried to divert lawmakers' attention by criticising the federal government for excessive outages of gas and electricity. He also criticised the prime minister's adviser Amir Muqam for using federal resources to manipulate the results of upcoming by-election of NA-4.

When PML-N lawmakers started shouting, the deputy speaker adjourned the assembly till Tuesday, neutralising Gul's efforts.

Making progress: K-P Assembly approves Rs17 billion supplementary budget

During the question-answer session, the Awami National Party's lawmakers Sardar Hussain Babak and Syed Jafar Shah labelled the deal for Swat Expressway with Frontier Works Organisation a 'deficit deal'.

Babak said that the provincial government had set aside Rs11 billion against the total project cost of Rs34 billion and it would not get any profit from the collection of toll tax and other direct revenue for the next 25 years.

"You are spending Rs11 billion of public money without getting any profit for the next 25 years while the other party is spending Rs23 billion but insists on taking all profit for the next 25 years," he said.
COMMENTS (1)
Comments are moderated and generally will be posted if they are on-topic and not abusive.
For more information, please see our Comments FAQ