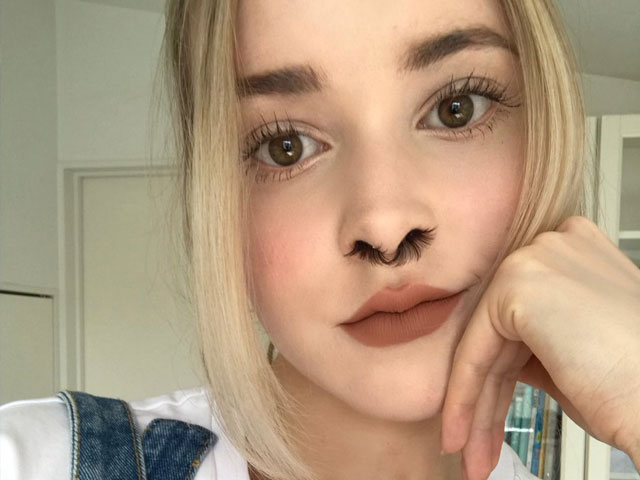 ---
KARACHI: So, looks like 2017 is the year of the most peculiar beauty trends to date.

While I was still taking my time to accept the ridiculous eyebrow trends that have been making rounds for quite some time, I was absolutely sure nothing can top that.

4 bizarre eyebrow trends that need to end right now

But, life does have a way to prove that you are wrong every now and then. So, let me introduce the most bizarre 'beauty' trend of the year - nose hair extension.

Yep, you read that right!

An Instagram user by the name, GretChen Chen recently put up a picture on her account and it's so cringe-worthy!




I mean, Oh My God!




And just as expected, people still can't believe it!


Nose hair extensions. No need to re-read that. pic.twitter.com/A1FmU25voZ

— Dave Rickards (@DaveRickards) October 7, 2017


https://twitter.com/jablan/status/916798310631034885

https://twitter.com/Simply_Cuthbert/status/916942035264745472

https://twitter.com/zzunairahx/status/916867518047940609


Nose hair extensions??? Wth?

— Zati. (@izzatism_) October 8, 2017


https://twitter.com/Dusky_Dakota/status/916819322470785024


Nose hair extensions. Seriously..........

— Anisah Zainal (@NiesaaZainal) October 7, 2017


So, this makes me wonder, what do we have next? Honestly, I'm so done with make-up.

Have something to add to the story? Share it in the comments below.