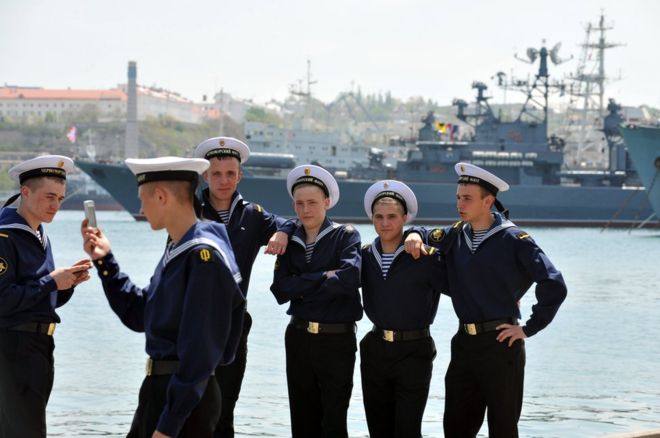 ---
The Russian defence ministry has drafted a law to ban social media posts by professional soldiers and other military personnel on security grounds, reported BBC.

The bill says photos, videos and other material uploaded to the internet can reveal military details useful to an enemy, while automatic geolocation can show where a military unit is deployed. The bill affects "contract" soldiers, who can be sent abroad, not conscripts.

Russian soldiers' posts have previously revealed forces deployed to Ukraine and Syria. For example, in July 2014 the BBC's Myroslava Petsa tweeted an image of a post by a Russian soldier who proudly reported delivering Grad rockets to the pro-Russian rebels in Ukraine.

Russia annexed Ukraine's Crimea peninsula in March 2014 and the following month, the rebels seized a big swathe of Donetsk and Luhansk - mainly Russian-speaking regions in eastern Ukraine.

Pakistani doctor publishes first research piece on selfie deaths

Ukraine and Western governments accuse Russia of supplying heavy weapons and troop reinforcements to the rebels. The country admits that some Russian "volunteers" are helping the rebels, but denies sending regular forces.

In a YouTube video a reporter for Vice News, Simon Ostrovsky, revealed how a Russian soldier's social media posts had enabled him to confirm the military's direct role in the eastern Ukraine fighting.

In August 2014 an article by the Bellingcat investigative team said social media posts by Russian soldiers had confirmed deaths among members of Russia's 76th Airborne regiment in eastern Ukraine. The regiment is based in Pskov, western Russia. Bellingcat specialises in analysis of social media to document conflicts, including Russia's military role in Syria.

So-called Islamic State (IS) runs a sophisticated social media operation too. The jihadists are fighting not only the US-led coalition in Iraq and Syria, but also the Russian forces allied with Syrian government troops.

Have something to add to the story? Share it in the comments below. 
COMMENTS (2)
Comments are moderated and generally will be posted if they are on-topic and not abusive.
For more information, please see our Comments FAQ