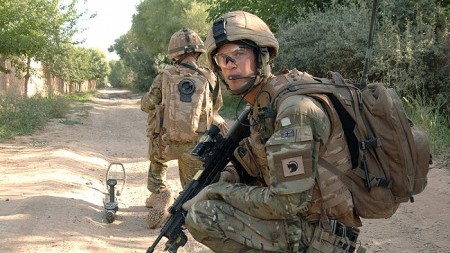 ---
LONDON: British troops fighting in Afghanistan will now answer directly to a US commander as part of a restructuring of the Nato led mission, the British army said on Friday.

Helmand province, where military operations to oust Taliban militants have long been under British control, will now fall under the command of US Major General Richard Mills, who will direct some 8,000 of Britain's 9,500 troops in Afghanistan. British military spokesperson Major General Gordon Messenger denied that the change meant handing control of Helmand to the US, saying that senior British officers will be based at Helmand headquarters."That is simply not the case.

This is us doing exactly the same job as we've been doing up to now under slightly different arrangements," he told a briefing. "The level of influence and presence that the British have is considerable and will continue to be so." The change is expected to take effect later in the summer. The change is part of Nato's plan to split the regional command for southern Afghanistan into two – Regional Command South, and Regional Command Southwest which includes Helmand province, the scene of some of the fiercest fighting between US and Nato forces and a resurgent Taliban.

Britain has the second largest number of foreign troops in the Afghan war after the US, and has long been America's staunchest ally in military missions, including Iraq. Some 285 British soldiers have died in Afghanistan since 2001, when the Nato mission there was launched. New British Prime Minister David Cameron, speaking to reporters in Berlin, was unruffled by the change in command. "British and American troops have been working together in many theatres over many decades and don't have a problem working together. (They) actually work together extremely well and I know they will in southern Afghanistan as well," he said.

Published in the Express Tribune, May 22nd, 2010.
COMMENTS
Comments are moderated and generally will be posted if they are on-topic and not abusive.
For more information, please see our Comments FAQ