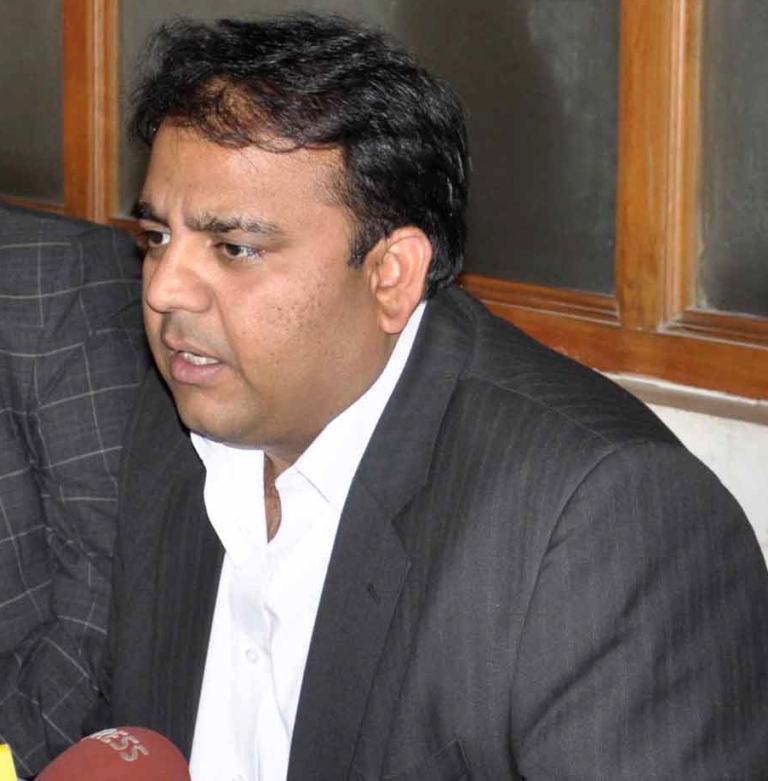 ---
Finance Minister Ishaq Dar, who has been indicted by an accountability court, will be behind bars within three months, Pakistan Tehreek-e-Insaf's (PTI) Fawad Chaudhry predicted on Wednesday.

Speaking to reporters in Islamabad, Chaudhry asked Prime Minister Shahid Khaqan Abbasi to provide relief to the masses, who were suffering because of the increasing prices of food items, instead of focusing on his disqualified predecessor Nawaz Sharif.

IHC dismisses Ishaq Dar's challenge to indictment

"The downfall in the stock market needs to be addressed as well. The Pakistan Muslim League-Nawaz (PML-N) needs to change its strategy or else the country will be in shambles," he added.

Earlier in the day, the National Accountability Bureau (NAB) presented its first witness against Dar before an accountability court in a corruption reference filed against him on the orders of the the Supreme Court in its July 28 judgement in the Panamagate case.

The court indicted Dar on September 27 for amassing assets beyond his known sources of income.

On Tuesday, a division bench of the Islamabad High Court dismissed two separate petitions filed a day earlier by the finance minister challenging the indictment order.

Chaudhry maintained that NAB had become ineffective and the three major opposition parties had similar reservations over it.

"The case for a new NAB law is being considered by the Senate while at the same time efforts are under way to appoint a new NAB chairman," he added.