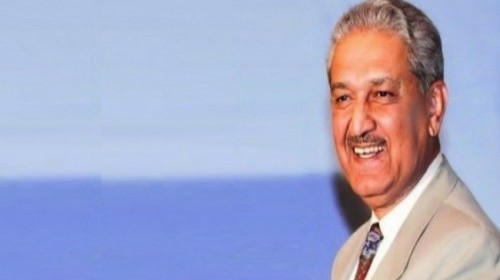 ---
LAHORE: The Lahore High Court (LHC) on Friday sought a reply from the federal government on restricting movement of nuclear scientist Dr Abdul Qadeer Khan.

Justice Ijaz Ahmed Chaudhry of the LHC issued the order on a petition filed by the nuclear scientist that challenged restrictions placed by the government on Dr Khan's movement, in defiance of an earlier LHC order. The government has been directed to present a reply before June 9. Justice Chaudhry observed that the federal government has not adhered to the court's orders demanding unrestricted movement for Khan. He ordered the government to present a statement of compliance in this regard.

The judge remarked that the legality of Dr Khan's security protocol might be examined by the court if the government insisted on its implementation but Dr Khan's fundamental rights could not be restricted under any circumstances. The interior secretary submitted a report on Dr Khan's security protocol in the court while the petitioner's counsel Barrister Ali Zafar opposed the report saying that the government has illegally restrained Khan's movement under the name of security.

Zafar requested the court to issue an order stating that no restriction should be imposed on Khan's free movement. Zafar further stated that under the current security protocols, Khan is required to act upon the advice of a government officer with regards to his movement, which is a violation of his fundamental rights. Khan's counsel also reminded the court that the former attorney-general made a commitment on not restraining Khan's movement.

Zafar said that as per court orders, Khan is only required to inform security agencies half an hour prior to travelling, but after the attorney-general resigned, the government imposed illegal restrains on Khan's movement. He said that the government does not have the right to stop Khan from any visits without Khan's consent.

Published  in the Express Tribune, May 22nd, 2010.
COMMENTS
Comments are moderated and generally will be posted if they are on-topic and not abusive.
For more information, please see our Comments FAQ