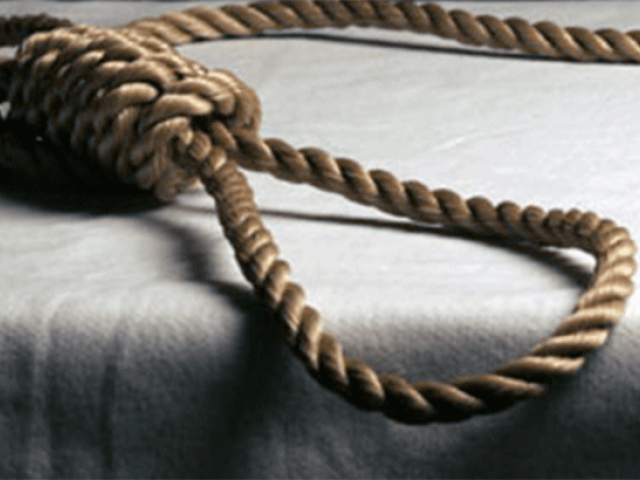 ---
ISLAMABAD: Three hardcore terrorists tried and convicted by a military court were hanged at a jail in Khyber-Pakhtunkhwa on Wednesday, the Inter-Services Public Relations (ISPR) said in a statement.

"Today another three hardcore terrorists, who were involved in committing heinous offences relating to terrorism, including attack on Pakistan International Airline plane on Peshawar airport, killing of innocent civilians, attacking armed forces of Pakistan and law enforcement agencies, have been executed at a jail of Khyber-Pakhtunkhwa," the military's media wing said.

Four TTP militants hanged: ISPR

According to the ISPR, one of the accused, Sajid, was a member of a proscribed organisation and was involved in firing on a PIA aircraft at Peshawar Airport, killing a woman and injuring two other passengers.

He was also involved in killing innocent civilians and attacking LEAs which resulted in the death of Pir Israr along with eight of his family members, a civilian, assistant sub-inspector Sajid Khan and injuries to civilians and other police officials. The convict was in possession of fire arms and explosives.

Another convict, Behram, was hanged for his involvement in the destruction of a government girls primary school as well as attacking armed forces, resulting in the martyrdom of a soldier and injuries to two others.

Fazal-e-Ghaffar was involved in attacking the armed forces which resulted in the death of four soldiers and injuries to another soldier. He was also in possession of a suicide jacket.