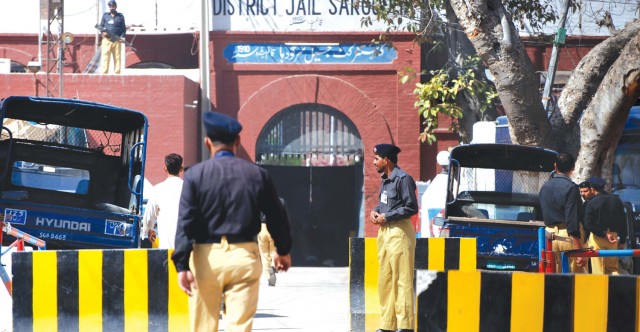 ---
ISLAMABAD: Five Americans on trial in a special court for terrorism on Friday claimed wedding finery and return tickets to the US proved they had nothing to do with militancy, a defence lawyer said.

The men aged 19 to 25 are on trial in a closed anti-terrorism court convened in a prison in Sargodha, where they were arrested in December on charges of plotting a terror attack. They were indicted in March and face life in prison if convicted. All the men flatly deny the charges, saying they came to Pakistan to attend a wedding and travel onto Afghanistan to do humanitarian work. Police on Friday presented the court with jihadi literature, CDs, audio tapes, a printer, wireless telephone, clothes, note books, travel documents and other paraphernalia that they said were in the men's luggage, the lawyer said.

"All the accused denied anything to do with the jihadi literature, CDs, audio tapes, printers, maps and phone, saying those things did not belong to them," Hassan Katchela told AFP by telephone. Four of them picked out their return tickets and wedding outfits from the luggage, and said they came to Pakistan to watch the fifth accused get married, Katchela said. "They insisted they were here to attend Umar Farooq's wedding and denied any link with jihadi groups." The court adjourned until June 9, he added. Seven charges have been filed against Farooq, Waqar Hussain, Rami Zamzam, Ahmad Abdullah Mini and Amman Hassan Yammer.

At the last hearing on May 15, the Americans informed the judge in written statements that they were innocent and wanted to go home. Mini and Hussain said they had been "inspired" to do charity work in Afghanistan after watching the "Kite Runner", a film about two boys' war-wracked childhood in Pakistan's western neighbour, Katchela said. Investigators believe the men planned to travel to South Waziristan to get training from Taliban militants.

Published in the Express Tribune, May 22nd, 2010.