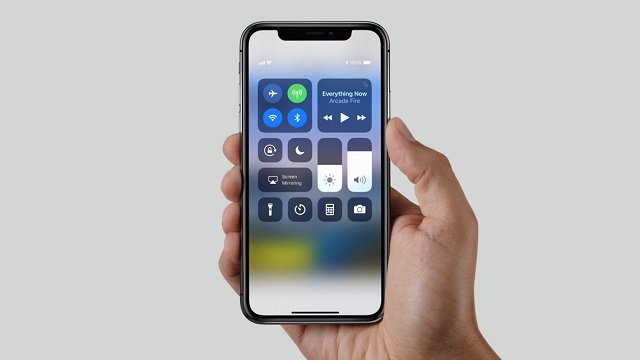 ---
Apple's latest iPhone launch certainly matched expectations as the tech giant finally launched a device that was different from its predecessors.

The launch of the iPhone X gave Apple a much-needed boost but they aren't the sole beneficiary of the new device.

Their greatest competitor Samsung also stands to benefit from iPhone X's popularity particularly the OLED display as the South Korean giant is the exclusive supplier of the display along with the phone's memory chips.

With a $999 price tag, here's what Twitter thought of the new iPhone X

According to a report, Samsung is estimated to earn about $110 on every iPhone X sold. The analysis carried out by Counterpoint technology Market research for the Wall Street Journal shockingly revealed that Samsung will earn about $4 billion more in revenue making parts for the iPhone X than it will by making components for its own Galaxy S8 device.

The disparity is quite surprising given the neck and neck competition they give to each other.

Samsung makes about $202 per Galaxy S8 sold from components alone, according to Counterpoint. The business analysis firm projects sales of about 50 million units over the next 20 months, which adds up to about $10.1 billion in revenue. Meanwhile, the iPhone X could make Samsung $14.3 billion during the same period.

Samsung's good fortune is down to the prices it was able to negotiate for its OLED displays with the company reportedly charging Apple about $120 to $130 per display panel, according to a report from trusted Apple source Ming-Chi Kuo.

This price is about $75 higher than what Apple typically pays per display from other suppliers.

Samsung's reliance on component revenue certainly seems like a smart play as component businesses comprised of 35 per cent of the company's $195 billion revenue last year.

Apple unveils $999 iPhone X to mark 10th anniversary

With Apple solely depending on Samsung and the South Korean giant taking full advantage of that leverage, the only option for Apple is to find alternate supplies for the OLED screens.

They have been rumoured to be exploring screens from LG Display while some claiming Apple might eventually build its own OLED facility.

For now, though, Samsung will reap massive benefits from the iPhone X launch, and the company has the Note 8 on the market, too. When it comes to smartphone sales, Samsung has found itself in a win-win situation.

This article originally appeared in The Wall Street Journal.