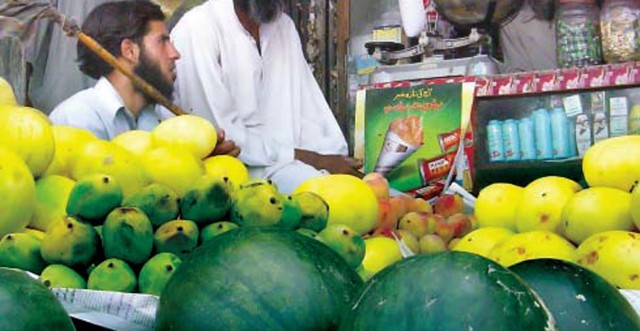 ---
ISLAMABAD: Fruit and vegetable exports grew by 55.06 per cent and 71.22 per cent respectively during the first 10 months of the current financial year, the Federal Bureau of Statistics (FBS) reported.

Fruit exports during July- April (2009-10) were recorded at $208.773 million against exports worth $134.643 million during the same period of last year, showing a 55.06 per cent increase. Vegetable exports during the period under review stood at $100.937 million against exports of $58.952 million recorded in July-April (2008-09), registering an increase of 71.22 per cent, according to the FBS data.

Fruit exports during April 2010 were recorded at $11.187 million against exports of $27.481 million in March 2010, showing a negative growth of 59.29 per cent. However as compared to exports worth $6.560 million during the same month of last year, exports in April 2010 grew by 70.53 per cent. Vegetable exports during April 2010 decreased by 32.04 per cent to $15.130 million compared to $22.264 million in March. Vegetable exports during April 2010 increased by 49.30 per cent when compared with exports of $10.134 million during April 2009, the FBS data showed.

Published in the Express Tribune, May 22nd, 2010.