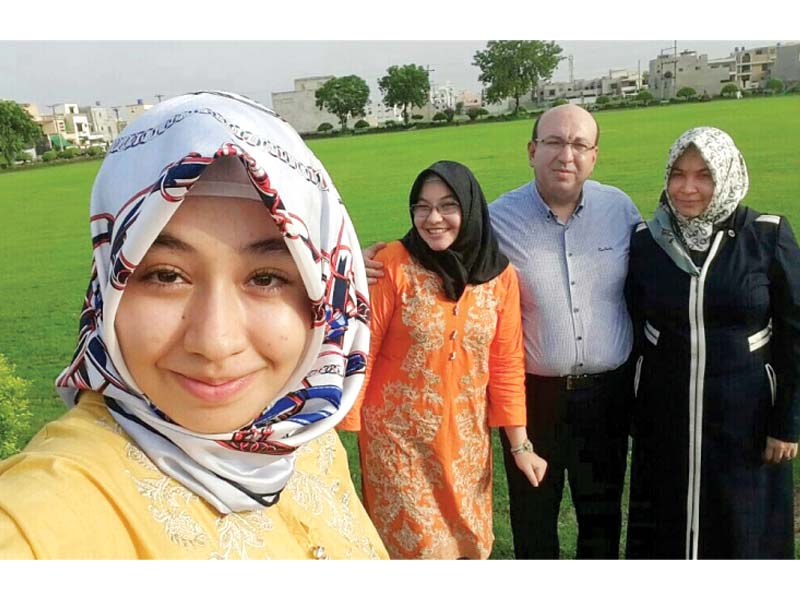 ---
LAHORE: Sobbing and weeping, children and women of Turkish Teachers affiliated with Pak-Turk Schools expressed their utmost desire to live in Pakistan and not to be deported to Turkey.

These views were expressed during a news conference at the Lahore Press Club on Friday. Fatima Tosun, a teenage Turkish girl, daughter of a woman vice-principal of a Pak-Turk School, said that she came to Pakistan more than ten years back. She was five years old at the time.

Abduction fear: Turkish teachers in K-P seek peace, security 

In an emotional tone, she says, "Pakistan is a country of freedom and democracy for me. I love Pakistan and I don't want to leave it." My foreigner friends often say you live in Pakistan? How are you still alive there? I reply that this is my country. They don't know how loving the place is, how good the people here are." The teenager says she has known no other country other than Pakistan as this is the place she grew up in and became conscious.

Tosun said that Huma and Huda were her friends for 10 years and were her sisters. She remained extremely worried about them. "We don't know how they are or what are they doing. And also whether they are safe and have eaten or not?

She further stated that Meral is her mother. "She is not just mother of Huda and Huma.

"Yesterday my mother was driving the car. Mr Fateh and her five-year-old daughter were also with us." Suddenly, she asked if they have taken Huma, Huda and their parents. "Don't they know how poor the condition of prisoners is in Turkey. They will get little food to eat if deported."

"If a five-year-old child was so scared, what will be our condition?" Tosun inquired.

SHC reserves ruling on Turkish teachers' deportation

Novin Tosun said that she was the vice principal of a Pak Turk school and had been in the country for ten years. I have three children.

The last one was born in Pakistan and he is a two-and-a-half-year- old. I have named him after Iqbal, Pakistan's national poet. Tosun said that Meral was like her sister. "Her daughters were the only friends my daughter Fatima Tosun had," she added.

"We are two sisters.  My other sister (Emine Emrah Gelik) has been in jail with her husband since August 2016 in Turkey. She had three children and their uncle was looking after the children, Tosun said. She feared a similar fate if deported to Turkey.

Mehmat Ali Serker said that Pakistan was his only country and she wants no other homeland. "I have served this country for the last 11 years and want to continue.

Saad Ullah Bayazit said he has been in Pakistan for 21 years. "I left Turkey after completing my intermediate. I completed graduation in linguistics from Islamia University in Pakistan and continued further studies at Peshawar. I have also been to Quetta. We have faced no problem so far, but the last two days were indeed harrowing."

To a question by a journalist, he said 'abducted' former principal Mesut was calling people, saying he was safe, but was being deported. The teachers said they were being investigated one by one by LEAs despite the fact that they had done nothing suspicious.

They further stated that picking up a family, including two teenage girls, at 2am, was most inappropriate.

A huge number of Turkish teachers and students were present, along with their families. They carried banners and placards. Some placards read 'Freedom to Kocmaz Family, We stand with our Brothers and Sisters and We want justice.

Published in The Express Tribune, September 30th, 2017.
COMMENTS
Comments are moderated and generally will be posted if they are on-topic and not abusive.
For more information, please see our Comments FAQ