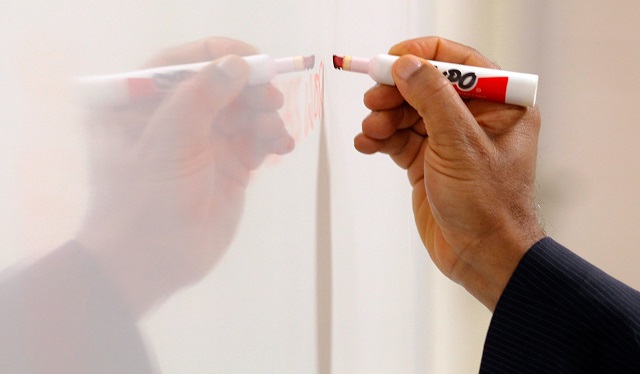 ---
LAHORE: "I don't want to go back to any other country. I have been teaching in Pakistan for 11 years. I just want to teach here," says Mehmat Ali Seker, a Turkish teacher affiliated with the Pak-Turk schools.

"We are just expecting our jobs back. Yes, I have taught, and teaching is not a crime."

Asylum seeker: Turkish family goes missing from Lahore

The last thing the man wants is to return to his home country. "I have nothing in Turkey, no friends, no money. I have everything here, my job, my students, my friends.  I fear what might happen if I get deported back to Turkey."

He claims there are examples of deportees being jailed and their born children also spending life in prisons.

Seker expresses these fears while speaking to The Express Tribune in the courtyard of the Lahore High Court where he is escorting fellow colleagues for the hearing of a petition filed against the 'abduction' of a former principal of the Pak-Turk schools.

Pakistan's growing GDP attracting Turkish companies

Mehmat just turned 44. 'Yesterday was my birthday. How can one think of celebrating it in such a tense situation?" he asks The Express Tribune. "After completing my education in 1997, at the age of 23, I left Turkey to educate children.

Seker said he has taught in Russia, Serbia, Islamabad and Lahore. He is a former director of the Pak-Turk School, Khayab-e-Amin and founder of the first girls' branch of Asifa Irfan Pak-Turk School in Lahore.

Mehmat says that they have educated children in this county and have not been involved in any illegal activity. "We left our families, our country, to educate people of Pakistan. We have done nothing wrong. We are living legally. No one can be sent back without evidence."

Fateh Avci, an eyewitness to the abduction of Mesut, recalls 15 people, without uniform, came at around 2am. "I heard some kind of sounds."

He recalls that five women were among them. "I tried to stop it. They also rounded me up and took us somewhere. They separated me and took me to another room, saying I was of no interest. These people said they had only come for Mesut. He later blindfolded and drove me back." Fateh claims Mesut was tortured brutally by officials.

He says the people who picked up the former principal were not wearing any uniform or any other official form of identification. "We don't know who these people were. They did not explain anything to us. They came at 2am which is not normal." To a question, he replies that the visas of the Turkish teachers have expired, but they are being provided UNHCR asylum. "We were living under their protection and legally."

Mehmat, meanwhile, said the incident had left the teachers shaken.  He added they had already been living in misery as their jobs had been taken. He added all savings were being spent on basic survival, while resources were being shared to keep them afloat. Mehmat says that there were 350 other people, from 70 families, who were in a similar situation as him.

A statement issued by Turkish teachers stated, "Now almost 32 hours passed since this incident, but none of the officials made any satisfactory explanation to us. We, by no means, are able to understand how court decisions can be disrespected and trampled upon so blatantly like this by kidnapping people from their homes. We have been psychologically tortured and harassed by the law enforcement agencies in other cities, especially Lahore and Islamabad. We are seriously concerned about the safety of our lives and well-being. We immediately request the state authorities to provide more details about the perpetrators of this illegal incident and provide the return of our colleagues among us with immediate effect".

Published in The Express Tribune, September 29th, 2017.
COMMENTS
Comments are moderated and generally will be posted if they are on-topic and not abusive.
For more information, please see our Comments FAQ