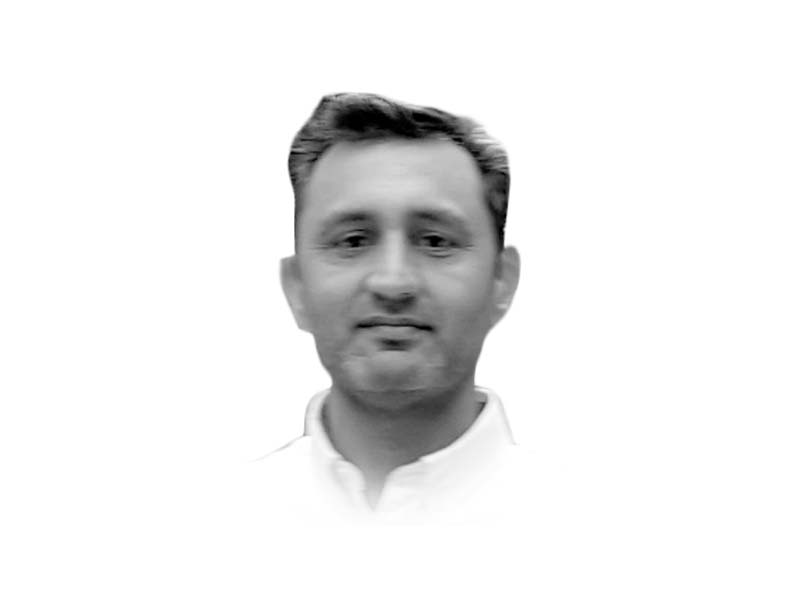 ---
Last week, Indian and Pakistani delegations for the United Nations General Assembly (UNGA) meetings in New York were coining new phrases to blame each other such as "mother of terrorism" and "factory of terrorism". There is something about the UNGA conference halls that creates an air of glamour and vigour so intoxicating, that the able representatives of the two mighty nations easily slip into their flair for dramatics and antagonistic antics against their immediate neighbours.

And yet, many of our friends and networks who have lived/studied/worked abroad can testify to a completely opposite behaviour when nationals of these two countries share space in a different context. The puzzle of Pakistan-India relations oscillates on two extremes of the spectrum. This experiential analysis aims to shed some light. Experiential, because it is based on the observations and experiences related to this phenomenon. We'd urge students of international relations and diplomacy to use a more sophisticated methodology to study the same question.

Despite hostile relations between the Indian and Pakistani governments, the diaspora from the two countries living abroad generally get along well with each other. They celebrate Eid, Diwali, Holi, birthdays, cricket matches, weddings and many other social events together. On the contrary, nationals from countries with whom Pakistan enjoys warm diplomatic relations, for example, China and Middle Eastern countries hardly cross paths socially. Drawing a similar comparison for India, the same phenomenon holds true in the case of Indo-Russian interaction.

While studying in the US, one of the authors observed that many Pakistani and Indian students used to work together on academic assignments. Students from both countries were often found in each other's residences on social gatherings. On one occasion, one of the authors jokingly remarked to a fellow student who was rather popular among members of the fairer sex, on why he is so intimate with the people of an enemy country? He smiled and responded, "I would never compromise on Pakistan's stance with India but why should it stop me from developing friendships with beautiful people from a neighbour?"




On a comparable note, we often hear about IT companies founded by Indians and Pakistanis who employ and even prefer talent from their hostile neighbours with absolutely no qualms about the status of diplomatic ties.

While studying in the UK and China, one of the authors observed that during seminar discussions involving the colonial past of the subcontinent and the policy debates featuring the dissent between the global North and South, Indian and Pakistani students share somewhat the same stance. The sentiment of colonial extractionary past and the sense of wrongdoing prevails on both sides of the border.

Social interactions also present a very interesting ground for research. People on both sides have a deep fascination about each other's culture, including music. Indian students would greatly appreciate the latest in Pakistani Coke Studio, for example, while Pakistanis may defend the parenting skills of Kareena Kapoor with steadfast ferocity.

Personal accounts of the authors, and interactions with Indian students, academics, and professionals in the US, resulted in an understanding that there is definitely no terrorist in an ordinary citizen. We can say with confidence that our Indian counterparts would confirm the same about Pakistanis. Moreover, in candid conversations, both Indians and Pakistanis will say that the governments of both countries should find a way to resolve all disputes peacefully and to let us cross the borders.

We discussed this paradox/puzzle with a few friends and they pointed to factors such as common language, culture, and the craving for the spicy food in both countries. Some also pointed out that as people from both countries can't meet each other in their home countries, they are highly curious and fascinated about interacting with their hostile neighbours when they do find such opportunities.

Nonetheless, some Pakistanis do point to biases and prejudices of Indians in professional environments. One of the authors had one such encounter in the US. While presenting a research paper on Gwadar in a conference, the discussion focused on how Pakistan and China were raising a new city on the pattern of Shenzen. Instead of a serious dialogue, an Indian academics started mentioning rifts in Balochistan. The author (also a speaker at that time) had to resort to pointing out separatist movements in India and their severity being more in comparison to the foreign-funded conflict in Baluchistan.

To be fair, one can say that there would be occasions where role reversals may occur. Pakistan and India take turns at being the antagonist. Personal accounts can be diverse! Beyond experiential evidence, we'd like to highlight last year's skirmish between India and Pakistan after the Uri attack. As Pakistanis have suffered the conflict for a long time, the media and intelligentsia on this side were advocating to pursue peace and dialogue to resolve issues. While in India, the media and many leaders were trying to push their country to wage a war against Pakistan. There have been many attacks in Pakistan which were allegedly associated with India but Pakistanis still advocated peace and dialogue. The Pakistani state and people have been urging dialogue but the Indian state and intelligentsia have been making efforts to isolate Pakistan. We think there was a vivid contrast on this issue on the two sides of the Pak-India border.

There are many questions which emanate from this brief account of paradox of friendships between Pakistanis and Indians. Why people from the two countries continue to nurture friendships with each other when the two states are at war? Is this an exception in the international world or does it hold true in other cases? Despite such warm sentiments between people across the borders, why have people failed to convince the states to make peace with each other?

However, the biggest takeaway of the above account is that both India and Pakistan should resolve their conflicts peacefully and should pave the way for prosperity and development in South Asia. It also points to the need of enhanced cultural interactions between China and Pakistan if they both are vying to build a long-term partnership for implementing China-Pakistan Economic Corridor.

Published in The Express Tribune, September 29th, 2017.

Like Opinion & Editorial on Facebook, follow @ETOpEd on Twitter to receive all updates on all our daily pieces.
COMMENTS (1)
Comments are moderated and generally will be posted if they are on-topic and not abusive.
For more information, please see our Comments FAQ