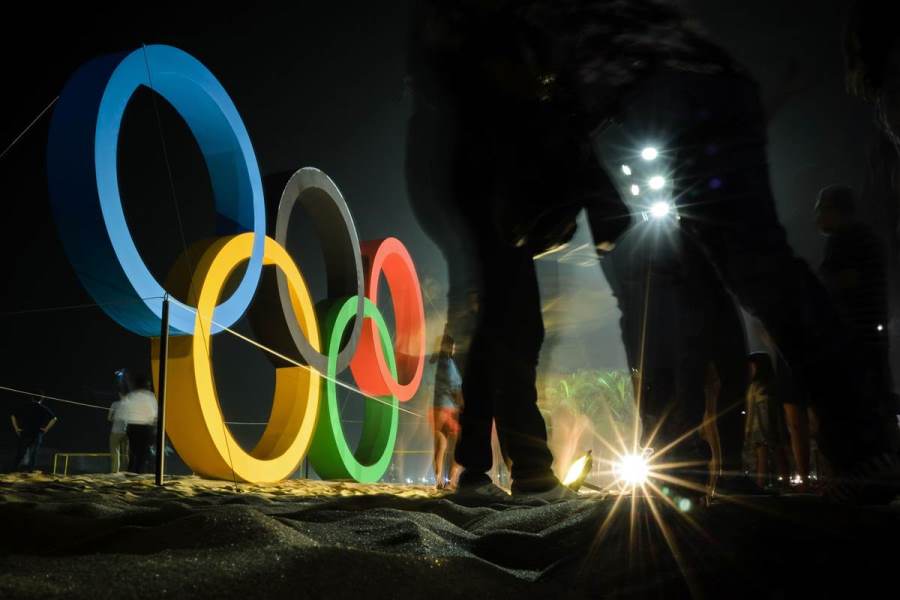 ---
PARK CITY: Seven-time X-Games snowboardcross champion Nate Holland, an American still seeking his first Olympic medal at age 39, laughs off fears about US-North Korea tensions as the Pyeongchang Games approach.

The Winter Olympics run from February 9-25 in South Korea but will be staged only 80km (50 miles) from where US troops are stationed on a heavily guarded border with North Korea. US President Donald Trump and North Korean leader Kim Jong Un have exchanged insults amid raised tensions in recent days, but Holland still plans to have his wife and daughter there with him despite some early worries.

Pakistan clinch 16 medals in Special Olympics Winter Games

"You've got Kim Jong Un and Donald Trump, two level-headed guys, solving the world's problems - what could go wrong?" Holland said.
"I guess if we're going down, we're going down as a family." Holland, hoping to qualify for his fourth consecutive Olympics, won his first World Cup event in four years when he captured the pre-Olympic test event last February on the course where the Olympic event will be staged.

"Every hill has DNA and I agree with the DNA at Pyeongchang," Holland said. "I'll get a couple World Cup podiums, make the team then go to South Korea and throw down a few haymakers." Holland recalled seeing US military airplanes fly over during a practice session alongside two-time Olympic champion and fellow American Seth Wescott. "I just want you to know I love you man," Holland told Wescott.

Holland also pondered North Korean anti-American feelings. "When you think that 10 miles that way they don't like you at all, I don't have that," Holland said. "I go 10 miles any way here, I'm all right." Holland said he liked the visit to South Korea despite the nod to political tensions nearby. "I enjoy South Korea for its hotpots and karaoke," Holland said. "We got to have a great time there."

Holland's nearest miss in the Olympic medal quest was fourth at Vancouver in 2010 when he fell in the fourth turn of the final while ahead. "The one that stuck with me was Vancouver," he said. "That's probably my top memory in racing, that feeling of failure. That's the agony of defeat. That's a motivating factor in training when I want to go home and change diapers."

Paris, Los Angeles confirm as Olympics 2024, 2028 hosts

Holland likes his chances of gold in Pyeongchang but compares his gold medal hunger to that of Captain Ahab in hunting whale Moby Dick in Herman Melville's 1851 novel. "This is definitely a white whale, a medal for me at the Olympics," he said. "I feel like I'm missing something. I feel like I can win it."