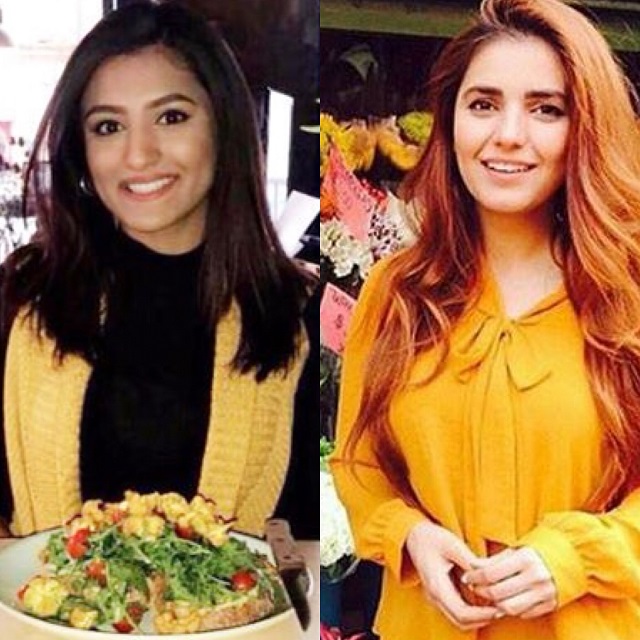 ---
BBC's 100 Women news season is back, and features two young and dynamic personalities from Pakistan; 25-year-old musical personality Momina Mustehsan along with London acid-attack victim Resham Khan.

Currently, BBC has released just the first 60 names which include NASA astronaut Peggy Whitson, Liberian President Ellen Johnson Sirleaf and England footballer Steph Houghton. The remaining 40 will be added in the October season.

Muslim model attacked with acid in London shows her recovery through pictures

The annual series attempts to highlight issues affecting women from all over the world, and this year is encouraging women to make a change. The line-up also includes performance poet Rupi Kaur, of Milk and Honey, and TV star Jin Xing. BBC's fifth edition of 100 Women will be addressing four issues; the glass ceiling, female illiteracy, street harassment and sexism in sport.

The glass ceiling challenge is based in San Francisco, the female illiteracy challenge is based in Delhi, the street harassment challenge is based in London with help from a team in Nairobi, and the sexism in sport is based in Rio - but the conversation has to be global and we want to hear from women all over the world.

"In 2015, women hosted 150 debates in 10 languages and 30 countries, in 2016, people added 450 deserving but over-looked women to Wikipedia, and now in 2017 we're taking it to a whole new level of participation," says 100 Women editor Fiona Crack. "It's going to be exciting but nerve-racking to see what these talented 100 will come up with and if they can pull it off in a month."




Amongst the top 60 that have been released, Momina Mustehsan's picture shines brightly on the BBC website, officially describing her as a musician featuring a quote from her that reads, "The quote that helped me the most with my life was: It only gets better when you get better. Would you believe I found this in the inside a New York takeaway fortune cookie when I was binge-eating my way through depression? That woke me up."

"Momina is an engineer, mathematician, musician, and an ambassador for a cricket team in Islamabad" is how the website described her. Besides Momina, the second Pakistani woman to get the recognition is 21-year-old Resham Khan, a Muslim aspiring model who was attacked with acid in a parked car on the eve of the her 21st birthday in June with her 37-year-old cousin Jamil Mukhtar.

The incident made headlines over the world, and the model was left with "life-changing" injuries. The brave 21-year-old student had been documenting her recovery on social media and her blog and posted a picture of her face after months of painful recovery. In July, she mentioned how she was even afraid to walk to a local shop. Mukhtar was in a coma following the attack, and Resham was given a skin graft. Even though Mukhtar is awake now, he still suffers from severe injuries.




Muslim model attacked with acid in London shows her recovery through pictures

With a picture of Resham prior to the injuries, her BBC facewall reads, "Life is 10% what happens to me and 90% of how I react to it – John Maxwell". And the website reads, "Resham Khan is a student from Manchester who has refused to hide away from the world when it has seemed the scariest".

Both women featured on BBC's top 60 have fought their own battles and emerged as clear victors.
COMMENTS (2)
Comments are moderated and generally will be posted if they are on-topic and not abusive.
For more information, please see our Comments FAQ