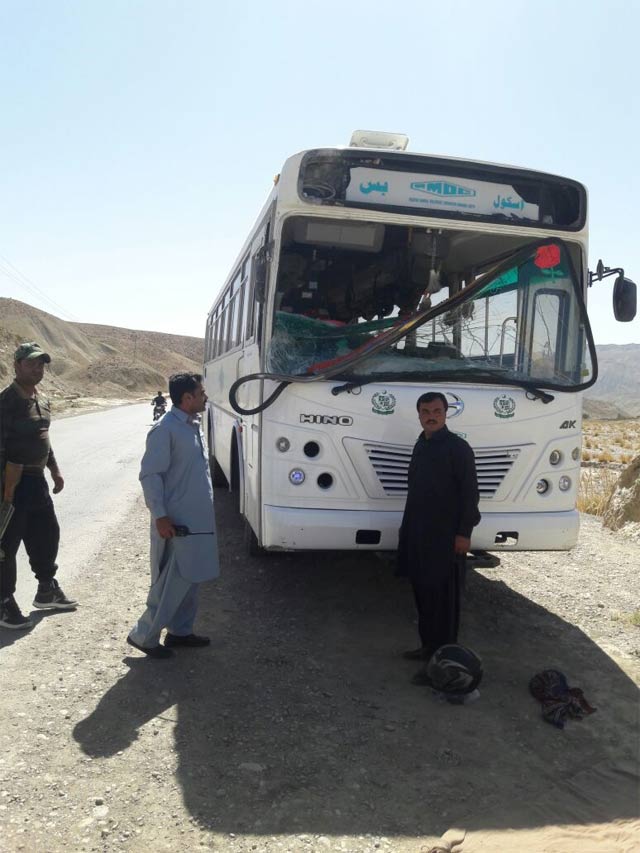 ---
QUETTA: The driver of Pakistan Mineral Development Corporation (PMDC) bus got injured in a blast that took place at Hanna Sour-range coal field road in Quetta on Tuesday.

According to sources, the PMDC bus came under attack when it was returning to Sour-range after dropping around 80 students in different schools, colleges and universities in Quetta.

Balochistan Chief Minister Nawab Sanaullah Khan Zehri took serious notice of the blast and directed inspector general of police to take strict security measures to provide protection to the vehicles carrying students. He said that the terrorists involved in the blast should be arrested as soon as possible.




"No student was travelling in the school bus when the blast took place," security officials said,

The official added that only the driver got minor injuries in the blast and was shifted to the nearby hospital.

Soon after the blast, Levies force and Frontier Corps personnel rushed to the site and cordoned off the entire area.

"Improvised Explosive Device (IED) was used in the blast and the bomb was detonated with a remote control," security officials confirmed.

Security agencies have started investigation into the explosion and some suspects were taken into custody for interrogation.  No one claimed responsibility for the blast.