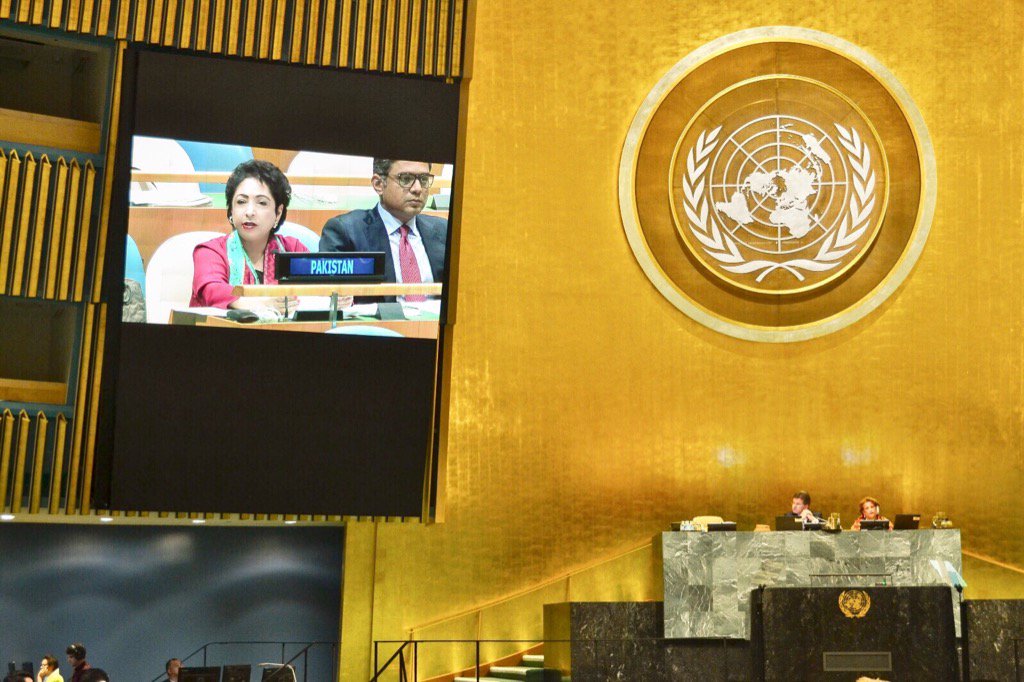 ---
India is the mother of terrorism in South Asia, the Pakistan's permanent ambassador to the United Nations told world leaders, highlighting the Modi government's continued ceaseifire violations and fuelling insurgency in the country.

Maleeha Lodhi remarked in response to the terrorism allegations made by India against Pakistan at the 72nd United Nations General Assembly (UNGA) session in New York on Saturday.

Lodhi said Foreign Minister Sushma Swaraj's comment betrayed the hostility New Delhi had against Islamabad. "Hostility that Pakistan endured for 70 long years," she said, adding, "Repeating falsehood a year after year cannot conceal the truth."

In angry retort, India calls Pakistan 'terror factory'

She added: "India has considerable experience in state sponsorship of terrorism in our region. It has sponsored and perpetrated terrorism and aggression against all its neighbours."

Referring to the India's premier spy agency RAW-sponsored insurgency in Balochistan and rest of the region, the envoy told the UNGA session: "Creating terrorist groups, destabilising and blockading neighbours to do its strategic bidding. And sponsoring subversion, sabotage and terrorism in various parts of Pakistan."

All this establishes that India is the mother of terrorism in this region, she maintained.

Lodhi observed that New Delhi was using terrorism as a state policy and Indian spy Kulbhushan Jhadav had already confessed that his country supported terrorist activities in Pakistan.

Analysis: Abbasi's speech throws Delhi off balance

During the second right of reply, the ambassador stressed that the Indian foreign minister spoke about human rights but used forced in Indian-occupied Kashmir. "Let me ask who is using pellet guns that are blinding unarmed protesters including children in IoK? Who is violating fundamental human rights? Who is using rape as an instrument of terror, an instrument of state policy?" questioned Lodhi.

Highlighting 'war crimes' in occupied Kashmir, Islamabad called on the international community to investigate human rights violations, end the impunity enjoyed by the Indian security forces and lift the draconian emergency laws in the disputed territory.


I reiterated Pakistan's call on the UN to appoint a special envoy on Kashmir to help resolve the dispute pic.twitter.com/9oC7IbiKPA

— Maleeha Lodhi (@LodhiMaleeha) September 24, 2017


She urged the UN to punish those responsible for the ongoing genocide in IoK. Despite Indian aggression, Lodhi made it clear that Islamabad was open to dialogue to resolve all issues.
COMMENTS (3)
Comments are moderated and generally will be posted if they are on-topic and not abusive.
For more information, please see our Comments FAQ