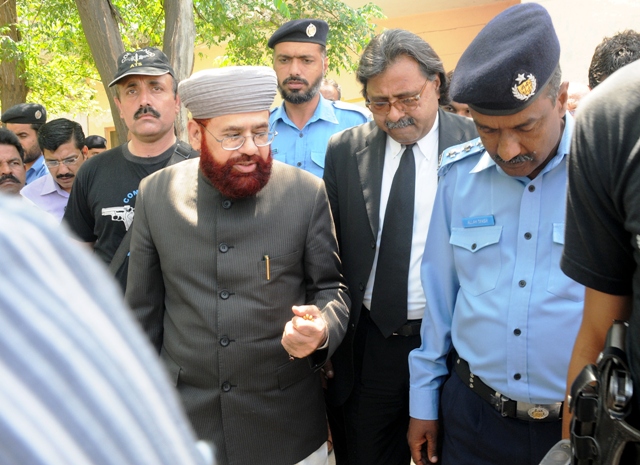 ---
ISLAMABAD: Former federal minister for religious affairs Hamid Saeed Kazmi has filed a petition in the Islamabad High Court (IHC), seeking removal of his name from the exit control list (ECL).

While referring to the cases of supermodel Ayyan Ali and former federal minister Dr Asim Hussain – whose names have earlier been removed from the ECL – Kazmi has requested the court for directives to remove his name from the no-fly list and allow him to travel abroad for Umrah and medical examination.

Court rejects plea seeking Sharif family on ECL

In June 2016, Kazmi had been sentenced to 16 years in jail in the Hajj corruption case. However, in March this year, the IHC absolved Kazmi as well as former director general Hajj Rao Shakeel and ex-joint secretary Raja Aftabul Islam of all corruption charges.

The petitioner also contended that the FIA, during investigation of the case, had directed revenue authorities to hold in abeyance the transfer of his property prohibiting him from sale and purchase of the property.

The order by the FIA, he said, was passed without lawful authority and without assent of a court of law. He added that FIA authorities also froze his bank accounts in Islamabad and Multan, besides putting his name on the ECL.

Order reserved on Dr Asim's plea seeking removal of name from ECL

The petitioner submitted that had to go abroad to deliver lectures and to perform Hajj this year, but he could not go because of being on the no-fly list. He said he had filed several applications to the respondents to de-freeze his assets and remove his name from ECL but no one paid heed to his requests.

Astonishingly, he said, the name of another accused in the case, Rao Shakeel, had been deleted from the ECL.

The petitioner has prayed to the court to direct relevant authorities to remove his name from ECL and allow him to travel abroad for the purpose of performing Umrah and medical treatment.