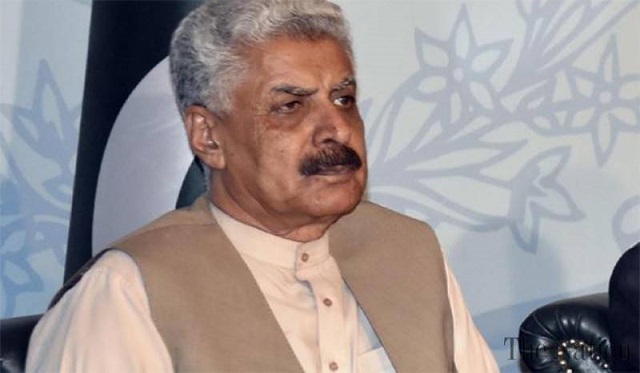 ---
Federal Minister for SAFRON Abdul Qadir Baloch on Friday said India is hatching a conspiracy to halt China-Pakistan Economic Corridor and development in the country, reported Radio Pakistan.

Baloch said the Indian foreign and interior ministers expressed their reservations over CPEC. To a question about the campaign against Pakistan in Geneva, the SAFRON minister said India is providing resources to banned organisations to work against Pakistan.

Abdul Qadir Baloch said Balochistan is a peaceful province and the people are living and travelling in that area without facing any trouble.

Modi and Abe plan Asia-Africa link to counter China's OBOR and CPEC

India has previously accused China of undermining its sovereignty through the China-Pakistan Economic Corridor (CPEC) a show piece of the OBOR project.

Modi's fourth annual summit with Abe this year also showed the interests of the two to offer an alternative vision to China's OBOR (One Belt, One Road) project. India and Japan signed 15 agreements during the talks, one of which was to create an Act East Forum.
COMMENTS (1)
Comments are moderated and generally will be posted if they are on-topic and not abusive.
For more information, please see our Comments FAQ