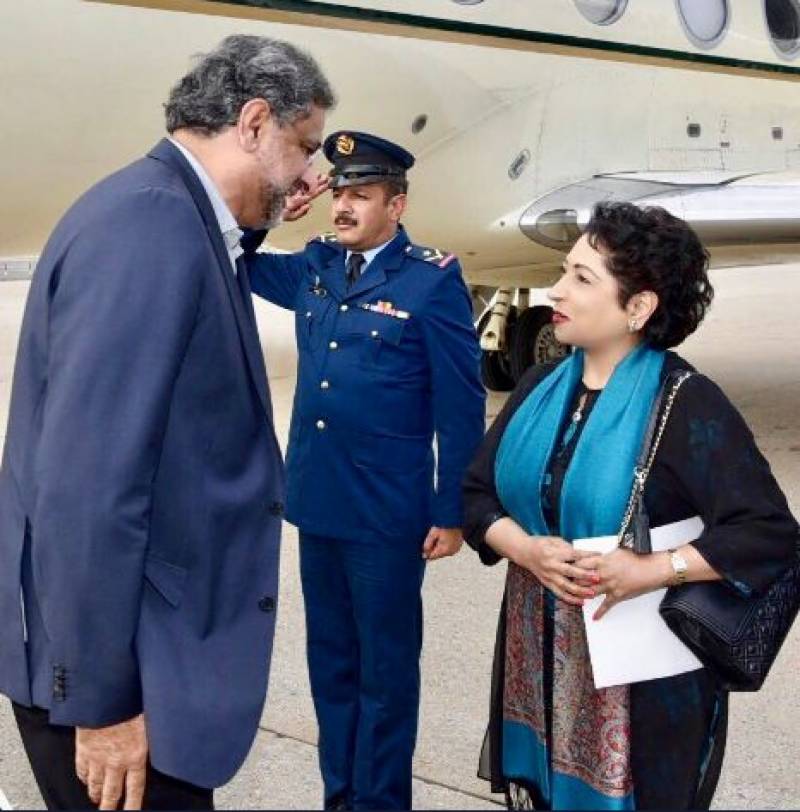 ---
NEW YORK: Prime Minister Shahid Khaqan Abbasi arrived in New York on Tuesday to attend the 72nd UN General Assembly session at the United Nations Headquarters.

In his address to the UNGA on Thursday, PM Abbasi will reiterate Pakistan's commitment to peace and security in the region, enunciate the country's position on the Kashmir dispute with India and apprise the international community of success in pursuing its economic and development objective.

Meeting with Pence: Abbasi to convey Pakistan's concerns over Afghan policy

The prime minister is scheduled to meet UN Secretary General Antonio Guterres, US Vice President Mike Pence and interact with other global political and business leaders and media personalities on the sidelines of the session.

Meanwhile he will also address the Council on Foreign Relations and interact with the US-Pakistan Business Council.

Vice-President General Electric calls on PM Abbasi

Vice-President of GE called on PM Abbasi in New York on Tuesday, reiterating the company's commitment to expand business in Pakistan.  He observed that Pakistan is an important market for GE and expressed intent to invest in locomotives fabrication and health sector system delivery.

PM Abbasi heads to New York to represent Pakistan at UN

Appreciating GE's long association with the country, the prime minister said Pakistan had immensely benefitted from the company's expertise. He stressed that the government was open to investment by foreign companies. "We are looking forward for more American companies to invest in diverse fields in Pakistan", he said.
COMMENTS (1)
Comments are moderated and generally will be posted if they are on-topic and not abusive.
For more information, please see our Comments FAQ