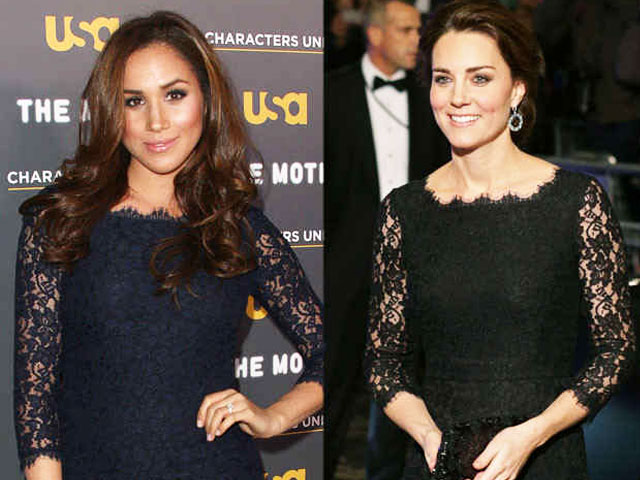 ---
Looks like Meghan Markle and Prince Harry are all set to take their relationship a step further.

It was previously reported that Markle and Prince Harry are headed to Africa to celebrate the Suits star's 36th birthday. It was then the reports about their engagement intensified.

If rumours are to be trusted, the couple is tying the knot soon as the Anti-Social star has already asked Kate Middleton to be her maid of honour as the couple is apparently preparing to announce their engagement, reported Express.

Meghan Markle meets the Royal Family, is all set to take role of 'princess'

The recent buzz is that Markle reportedly delivered a gift to the Duchess of Cambridge that included a note asking the pregnant royal mom to be her maid of honour when she marries Prince Harry.

The Horrible Bosses actor's present to Middleton is said to be a rose gold diamond bracelet worth around £1,471 ($2,000).

Middleton is pregnant with the third royal baby. She is currently resting as she is suffering from hyperemesis gravidarum, which is life-threatening. So, if Markle really wants the Duchess of Cambridge to be her maid of honour, her wedding with Prince Harry might likely happen after Middleton's delivery.

The publication added that Middleton initially disapproved Prince Harry's romance with Markle, but she and the actor eventually got along well.

Last week, reports claimed that Markle got to meet Queen Elizabeth. Their meeting took place on September 3, after Markle and Prince Harry's romantic getaway. The couple reportedly made the seven-mile drive to the queen's summer resident, Balmoral Castle.

Meghan Markle confesses she and Prince Harry are 'in love'

"It'll no doubt be the first of many encounters," the source said. Markle and Queen Elizabeth's meeting was very special for Prince Harry as he "was able to introduce someone he loves to someone he cares for deeply," the source added.

Recently, Markle and Prince Harry were spotted celebrating his 33rd birthday ahead. The couple opted to have a low-key celebration on September 9 as the starlet won't be with the royal on his birthday as she needs to shoot for her TV series for USA Network.

"Harry doesn't like to make a fuss of birthdays so he liked that it was just the two of them. Sometimes it doesn't have to be a huge thing with a group of friends," a source said. Although the couple was not together on Prince Harry's birthday, he is flying to Canada this week for the Invictus Games where he is expected to meet his girlfriend.

"Harry will spend a day with Meghan before beginning Invictus-related engagements on September 22. Naturally, Meghan will be present for some of the games and you'll no doubt see them together in the stands, but she won't be taking part in any of the engagements in an official capacity," the insider added.

Have something to add to the story? Share it in the comments below. 
COMMENTS
Comments are moderated and generally will be posted if they are on-topic and not abusive.
For more information, please see our Comments FAQ