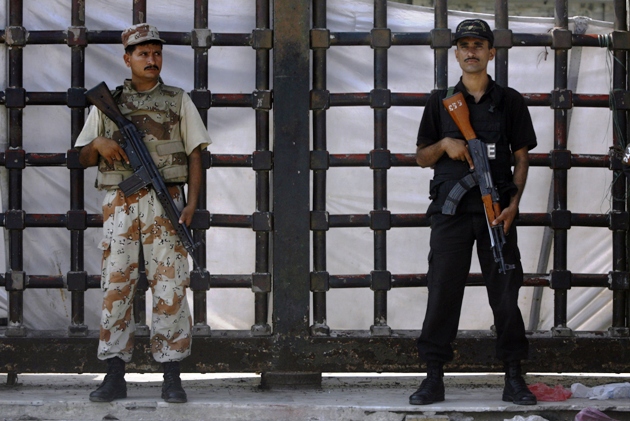 ---
ISLAMABAD: The US Embassy issued a warning that terrorist groups may have links to a catering company in Islamabad.

In an unusual e-mail to US residents in Pakistan, the embassy said that American government personnel have been instructed to avoid using the catering company.

The warning comes after a suspect arrested in Pakistan in connection with the failed Times Square bombing was found to own the company.

The embassy said the company was owned by a father and son.

The Hanif Rajput website calls itself a "renowned, immaculate, trust worthy and qualified" company known among the "elite" for its "excellence in catering and cuisines for weddings, business events and other ceremonies."

The catering company provides services to top-flight functions in the capital, including embassy receptions.

A government official said one of the detained suspects was the co-owner of the catering company.

When its office in Islamabad was contacted by AFP, none of the owners was immediately reachable and the person who answered the phone said he was aware of the warning only through media reports.
COMMENTS
Comments are moderated and generally will be posted if they are on-topic and not abusive.
For more information, please see our Comments FAQ