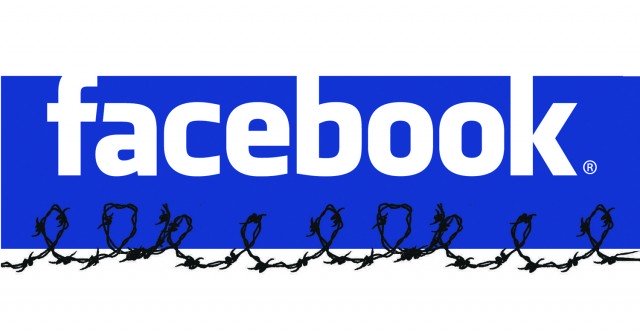 ---
KARACHI: Over the past few years, Pakistani musicians, designers and artists have embraced Twitter, Facebook, Flickr and YouTube.

It is not uncommon for designers to tell journalists to use their Facebook album pictures to accompany stories about them. Musicians have used the website to keep in touch with their fans - an essential act in a country where cultural events are halted for months on end after one major bomb blast. These websites have served as the only source for work to be promoted in a low-cost manner.

Pakistan discovered a singer who is one of its biggest stars today - Atif Aslam - through a song circulated online. Bands such as Noori, EP, Zeb and Haniya and Call have all capitalised hugely from the internet. Noori was born out of a series of songs that were circulated online, and Zeb and Haniya's "Chup" was released years before the duo made their formal debut.

Retail labels like Daku, Ego and Daaman thrived through their Facebook group. These websites were a forum for self-promotion and marketing.

While the ban on Facebook is expected to stay in place till May 31, thus making its short-term impact minimal, politicians have called for a long-term ban on Facebook.

Daaman's designer Maleeha Nasir told The Express Tribune in an e-mail interview that the company would survive a permanent ban. "It will definitely affect our business if they ban Facebook permanently, since a lot of new customers say that they first heard about us through Facebook. However, businesses survived and thrived before the advent of Facebook and we will hopefully be able to as well. We will have to do more traditional advertising like billboards and magazine ads and will probably have to communicate with our members through e-mails and newsletters. And who knows, maybe we'll get back on Orkut!"

But since the original ruling of the Lahore High Court, the ban has been expanded to include YouTube, the video-uploading website that is used by musicians throughout the country, including Strings, which has its own YouTube channel.

Over the past two days, BlackBerry users have had no access to internet browsing services, and several internet users have complained of spotty access since Thursday to Google, Gmail and Twitter. Google and Gmail are heavily relied on by everyone from politicians to musicians and actors, while Twitter is home to thousands of Pakistani internet users, including musicians Ali Azmat, Ali Hamza, Ali Noor, Atif Aslam, Haniya Aslam, Omran Shafique and Shahi Hasan, and several bands maintain Twitter accounts as well, including Aunty Disco Project.

While, as Maleeha Nasir said, businesses thrived before and after Facebook, it is important to remember that websites such as this and YouTube have played a part in promoting Pakistani culture abroad. The ban on YouTube and Facebook has been picked up by major news outlets abroad, running as one of their top stories of the day.

There are negatives associated with social networking websites as well. Fake accounts of celebrities have been doing the rounds on Facebook and Twitter, leading their fans to believe it is their icon.

The lack of privacy on Facebook, a debate that has heated up worldwide for several months now, is a valid concern that Pakistanis also share.

History of web censorship

February 2006: Blogger.com and blogspot.com addresses blocked in the wake of the Danish cartoons controversy.

February 2008: Pakistan's attempt to block YouTube caused an outage of the website for thousands of YouTube users worldwide.

February 2010: Temporary block of YouTube for an hour, after which the website was reportedly scrubbed clean of a video featuring President Asif Ali Zardari allegedly yelling 'shut up' to a crowd he was addressing.

Several websites that have been used to spread dissident opinions in Pakistan have also been blocked in the past. Several pornography websites are also blocked in the country.

Published in the Express Tribune, May 22nd, 2010.
COMMENTS (17)
Comments are moderated and generally will be posted if they are on-topic and not abusive.
For more information, please see our Comments FAQ