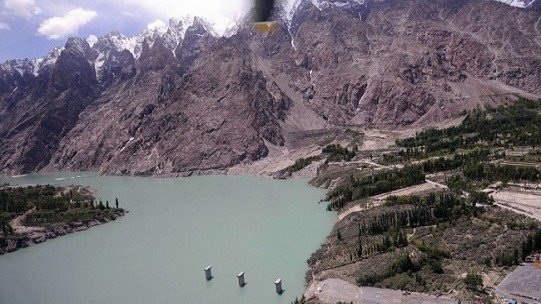 ---
HUNZA: Attabad lake affectees surrounded federal ministers' convoy in protest as the ministers were about to board the helicopters.

Protestors surrounded vehicles of federal ministers including Water and Power Minister Raja Pervaiz Asharf and federal Information Minister Qamar u Zaman Kaira when they were at the helipad one kilometere away from Karimabad, the main town in the Hunza valley.

Angry protestors chanted slogans and said the government had failed to make appropriate relief efforts.

The protesters also expressed their dissatisfaction over Prime Minister Yousaf Raza Gilani's statement and said immediate compensation should be made to them.