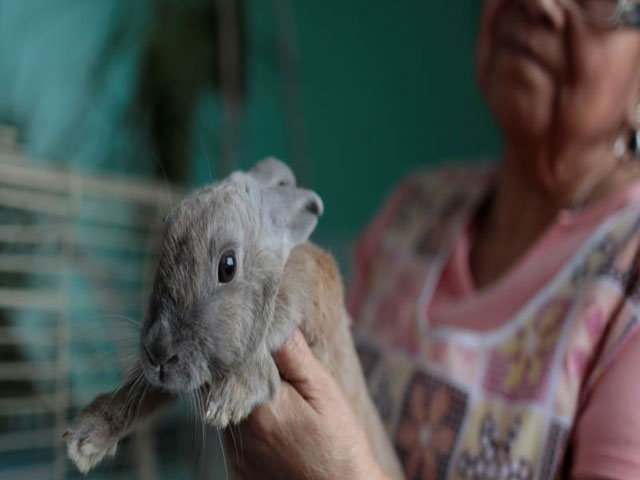 ---
CARACAS: Venezuela's government this week urged citizens to see rabbits as more than "cute pets" as it defended a plan to breed and eat them even as the opposition says this would do nothing to end chronic food shortages.

The "Rabbit Plan" is an effort by the government of President Nicolas Maduro to boost food availability. Authorities have also taught citizens to plant food on roofs and balconies of their homes.

Pet bunnies in peril as Year of the Rabbit nears

Maduro's adversaries dismiss such ideas as nonsensical, insisting the real problem is a failed model of oil-financed socialism that was unable to survive after crude markets collapsed.

"There is a cultural problem because we have been taught that rabbits are cute pets," Urban Agriculture Minister Freddy Bernal said during a televised broadcast with Maduro this week. "A rabbit is not a pet; it's two and a half kilos (5.5 pounds) of meat that is high in protein, with no cholesterol."

Maduro's critics lampooned the idea.




"Are you serious?" asked Henrique Capriles, a state governor and two-time opposition presidential candidate in a video to response to Bernal. " ... You want people to start raising rabbits to solve the problem of hunger in our country?"

Rabbit consumption is common in Europe and to lesser extent in the United States. The animals are more efficient than pigs and cattle in converting protein into edible meat, according to the United Nations Food and Agriculture Organisation.

But raising rabbits in significant quantities in contemporary Venezuela would be difficult.

Cost of fighting hunger may reach $450b

The country's constant shortages, resulting from stringent price and currency controls, would probably leave the would-be rabbit industry struggling to find materials ranging from feed to metal and wire for breeding cages.

Maduro says the country is a victim of an "economic war" led by adversaries and fuelled by recent sanctions imposed by the administration of US President Donald Trump.
COMMENTS
Comments are moderated and generally will be posted if they are on-topic and not abusive.
For more information, please see our Comments FAQ