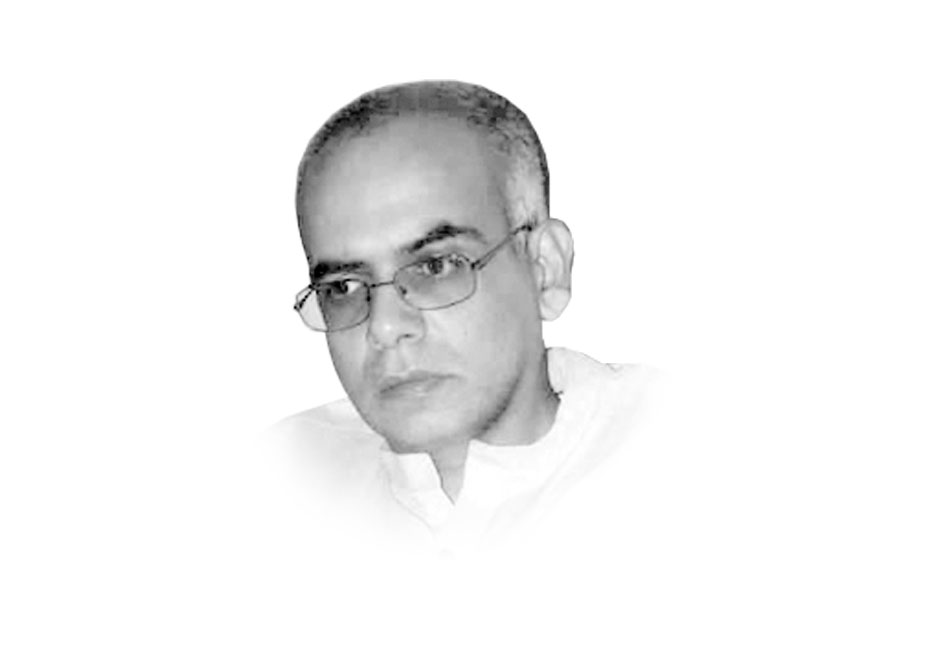 ---
While Pakistan has had its share of mishandled internal grievances, the case of India is no better. Leaving aside the issue of Kashmir, there is a long history of regional discontent within India, some of which may have dissipated, but much of which continues to fester.

Armed insurgencies against the Indian state are not a new phenomenon, nor is the bungling response of the Indian state to address such grievances. When Sikh regional aspirations in the form of the Akali Dal Party posed a threat to Congress dominance, Indira Gandhi added fuel to the fire instead of pacifying their concerns. She decided to court the Sikh preacher, Jarnail Singh Bhindranwale, in the bid to undermine the Akali Dal Party. Instead, Jarnail Singh also turned against the Hindus of Punjab, orchestrating a string of violent attacks from the Golden Temple. This in turn compelled Indira Gandhi to order the army to attack the most sacred religious site of the Sikhs in June 1984, which killed as many as 1,000 people. When Indira Gandhi was assassinated a few months later, by her own Sikh bodyguard, it led to a widespread communal violence.

Much water has passed under the bridge since then, and while a Sikh militant movement in Punjab is unlikely to re-emerge soon, ethnicity-based insurgencies are endemic in India's northeast region with Assam, Manipur and Nagaland being the worst-affected states.

The Nagaland conflict is today one of the world's longest running and little known armed conflicts. It was initially made a backward area, an excluded area, and a district of Assam. In 1963, it became a state, known as Nagaland. The Nagas started waging an armed conflict against India to establish a sovereign independent state in Nagaland. India's Naxalite movement was the predecessor to the contemporary Indian Maoists Naxalites, which emerged from the insurrection in the Naxalbari area of north Bengal. Although the demand for independence has not dropped, the Nagas agreed to a ceasefire in the late 1990s and softened their demands to ask instead for greater autonomy and bringing Nagas of India into a single political entity, a demand which is yet to be met.

Also located in India's northwest, Assam is a cultural and religious mosaic with numerous tribes and ethnicities. Assam however is plagued by ethnic tension between the state's indigenous population and its migrants. The United Liberation Front of Assam (Ulfa) has spearheaded demands for separatism for the indigenous population and taken a hostile stance against the migrants in the region. With ties to Nagaland separatists, Ulfa was declared a terrorist organisation in 1990. The Indian state managed to bring Ulfa to the negotiation table by encouraging the Bangladeshi government to disrupt its cross-border training camps. Yet, tensions between the indigenous people and Bihari and Bengali migrants linger, as does the friction with the Indian state itself. India continues to blame foreign elements, including Pakistan and China, for stirring unrest, and even supporting Islamic militancy in Assam.

The Assam conflict also spills over into neighbouring Manipur. States in other parts of India, such as Tamil Nadu, also have their own ethnic based grievances. A few years ago, the union ministry of home affairs conceded that 182 districts across the country were variously affected by Maoist activities. Last year, over a thousand incidents of 'left-wing extremist' violence reportedly took place across 10 states of the so-called Red Corridor alone.

Unfortunately, the Indian state's responses to its pervasive challenges of internal unrest have been marked by incoherence, suppressive and evasive tactics. The underlying reasons for internal unrest continue to be ignored.

Thus, extreme deprivation coexists with rapid economic growth and concentrated wealth creating 'two Indias', and undermines claims of 'Shining India'. Such discrepancies and the lingering developmental deficits do not significantly aid resolution of the above-mentioned protracted conflicts plaguing India. And we haven't even broached the thorny and troubling topic of the restiveness in Kashmir, which remains a thorn in the side for India and Pakistan and a major impediment to regional cooperation within South Asia.

Published in The Express Tribune, September 15th, 2017.

Like Opinion & Editorial on Facebook, follow @ETOpEd on Twitter to receive all updates on all our daily pieces.