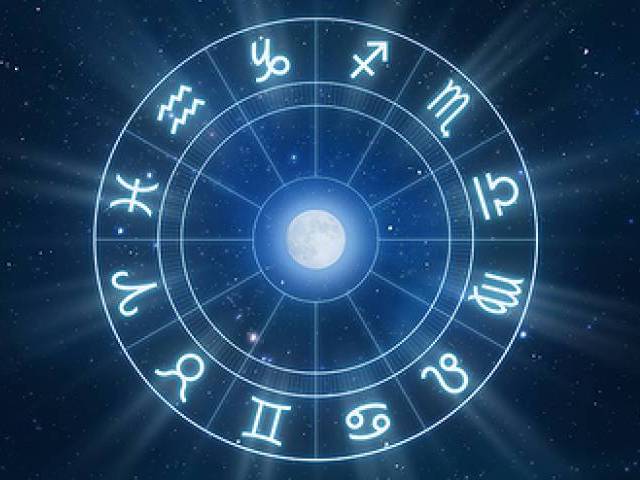 ---
Your Stars Today
Aries | March 20 – April 18


One of the reasons you've been avoiding discussing your plans, for the present and future, is you haven't thought them out enough to detail them to anybody. Judging by the link between the communication planet, Mercury, and your ruler Mars, the time has come to organise your plans, then share them with others.

Taurus | April 19 – May 19




Getting things organised is always a relief, but that's especially the case now, after a period of such ongoing disarray and unexpected change. Despite your desire to get these out of the way, take it slowly. Judging by the coming days' rather exciting developments, you'll want to keep your options open.

Gemini | May 20 – June 20




Usually you've no fear of tackling even difficult issues. This is mostly because you're adept at finding an agreeable way to approach the trickiest of matters. Recently, however, even you have been defeated by certain dilemmas. You only option is to raise them now, and be frank about their seriousness.

Cancer | June 21 – July 21




It would be no surprise if you were short of solutions for issues that were once of little significance. You and others lived with what were, until recently, minor differences. However, as time has moved on, changes in circumstance mean rethinking these. Do so. It will be an unexpectedly informative experience.

Leo | July 22 – August 21




There's an increasing emphasis on certain issues involving the wise use of your resources. That includes your money, but also your time and your ideas. While you keep track of your funds, you don't give much thought to the others. At the moment, it's not only important, it could be crucial.

Virgo | August 22 – September 21




Clear cut as certain plans and the resulting arrangements may be, in others you're worryingly short of vital facts. Be patient. It may not be until the Virgo New Moon, on the 20th, that you gain the necessary fresh perspective to make realistic agreements, still less take things to the next stage.

Libra | September 22 – October 22




The link between your ruler Venus and Uranus, the planet of innovation, on Monday, is so positive and powerful that you're undoubtedly already experiencing some of its benefits. This isn't just about new ideas, but as the coming days pass, you'll realise it also involves potential improvements in existing arrangements.

Scorpio | October 23 – November 21




Usually, planning arrangements in detail from the outset makes sense. Or, most of the time, it does. But judging by the series of powerful and positive aspects involving Uranus, planet of innovation and the unexpected, you'd only need to rethink things, and often. The more flexible those arrangements, the better.

Sagittarius | November 22 – December 20




Those who insist on going into painfully dull detail are boring. It makes no difference if it's about their lives, loves or even joint arrangements, as is likely to be the case now. Still, pay attention to the latter, however, since the individual in question has noticed issues that you've missed.

Capricorn | December 21 – January 18




Being blunt is no problem. In fact, sometimes it's the best way to discuss issues or deal with difficult people. However, in certain situations, it's the reverse, and you must be cautious if not hyper-sensitive to the mood. This may be annoying, but what and who you're dealing with merit this care.

Aquarius | January 19 – February 17




Wednesday's New Moon ushers in changes in certain longstanding arrangements. Ideally, before then you'll discuss what's in store with those involved. Happily, most will understand immediately. But a few will be both worried and, because they'll have assumed one particular person made those decisions, will be upset they weren't part of the process.

Pisces | February 18 – March 19




Disruptive as last minute changes in plans may be, they're not just wise, they're necessary. Initially others may question the wisdom of shaking things up, especially at this point. However, the resulting discussions will lead to insights and, in some cases, breakthroughs that previously simply wouldn't have been possible.

Published in The Express Tribune, September 15th, 2017.
COMMENTS
Comments are moderated and generally will be posted if they are on-topic and not abusive.
For more information, please see our Comments FAQ