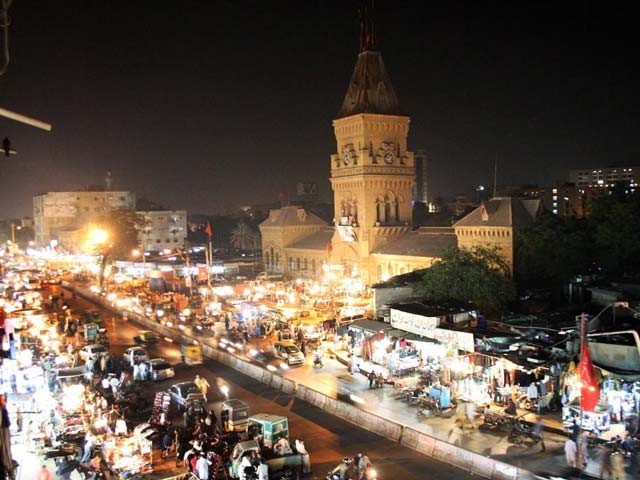 ---
Many thought that Karachi's population had surpassed 20 million by now. But census results showed that it is actually a little less than 15 million. This discovery has not resonated well with many political parties, which have claimed severe under-reporting. Their counter estimates range from 22 million to 30 million. The Pakistan Bureau of Statistics (PBS) has of course denied any wrongdoing. But there is a need to take an objective look at these allegations vis-à-vis available data and form an objective opinion.

Karachi's urban population stood at 5.2 million in 1981. It then grew at an average growth rate of 3.49%, reaching 9.3 million by 1998. Since then, however, the growth slowed down to 2.49%, as per recent census results, with the population now reaching 14.9 million. Interestingly, even if Karachi's population had grown at the same rate, as was witnessed between 1981 and 1998, it would have still reached close to 18 million, way below what political parties are claiming. Moreover, in 2013, the total number of registered voters in Karachi division was 7.1 million --which represents 44% of the present population. The percentage in Lahore is not very different, with 4.4 million voters representing 40% of the city's population.

Half of Karachi's houses not counted in first phase of census

Let's also look at the population growth rates that would be required to reach some of the claimed population estimates. For instance, for Karachi to have 30 million people, it should have grown at an average growth rate of 6.33%, which is quite unrealistic. Just to put things in perspective, this number is so absurd that if Karachi actually had three million people and continued to grow at this rate, its population would be way more than the rest of Pakistan in the next 50 years. Moreover, these counter estimates mean that about 2-3 citizens out of every 6 were not counted. This does not seem to hold ground.

But even for Karachi to have a population of 22 million, this growth rate should have been 4.6%, significantly higher than that of Lahore. Those who had observed both cities grow over the last two decades know very well that the pace of change in Lahore's infrastructure has been much more than that of Karachi.




Why would someone under-report Karachi's population? Deliberately categorising the urban population as 'rural' can ensure a better share for rural Sindh in employment quotas. The rural population of Karachi division, however, stands at merely 1.1 million, spread across parts of Karachi West and Malir districts. Even if we consider all of it urban, it wouldn't still make a sizeable difference to Karachi's reported population, and would merely increase it to 16 million. Moreover, the demarcation of rural and urban areas falls under the purview of the provincial government and not the PBS.

Another potential reason for under-reporting could be to make a dent in the overall population of Sindh to lessen its provincial share in federal resources and National Assembly seats. Interestingly, when compared to the last census, Sindh is the only province that has retained its share of 23% in the national population. Khyber-Pakhtunkhwa and Balochistan have gained a share, while Punjab is the only one that has lost its share from 56% to 53%. In an earlier article, I explained that this could result in the loss of 8+ seats for Punjab in the National Assembly. It is clear that Punjab is at the losing end here, not Sindh.

The third reason could be a methodological error. Such an unintentional error, however, would lead to erroneous results across the board and not just one city.

Yet another issue is of a large base and Karachi's demographics. Considering the education and income level of Karachi residents, it can be safely assumed that Karachi's birth rate should be way below the national average. Overestimates about Karachi's population are based on the notion of urbanisation, with people from other cities migrating to Karachi. These migrants, however, would translate into a smaller growth figure, considering that Karachi already had close to 10 million people in 1998. Moreover, anecdotal evidence suggests some out-migration from Karachi as well during the last two decades. Besides, we must take into account the huge inflow of people who commute to Karachi every day to earn their livelihoods. This should also be a significant chunk.

Why is it hard to believe that Karachi's population growth has slowed down? Isn't it intuitive that law and order challenges, poor civic services as compared to other major Pakistani metropolitans and lack of infrastructure investments have made Karachi a less attractive destination?

'Over 10 million Karachiites missing in census': MQM-P, PSP reject results

While one can't be certain that there was no under-reporting or error in Karachi's population, the data definitely shows that the scale of such an irregularity can't be anywhere close to what is being claimed. Even at the present level, it shows tremendous growth over the last two decades. We should now accept this fact and move on. However, there is a need to look at any changes in Karachi's demarcated boundaries as well as its exceptionally low growth rate of 1-1.4% of Karachi Central and Karachi South districts, which were responsible for bringing down the city's population. Moreover, there is also a need to rectify the issues with present urban-rural classification and move towards a more realistic delimitation of urban areas.

Published in The Express Tribune, September 14th, 2017.

Like Opinion & Editorial on Facebook, follow @ETOpEd on Twitter to receive all updates on all our daily pieces.
COMMENTS (9)
Comments are moderated and generally will be posted if they are on-topic and not abusive.
For more information, please see our Comments FAQ