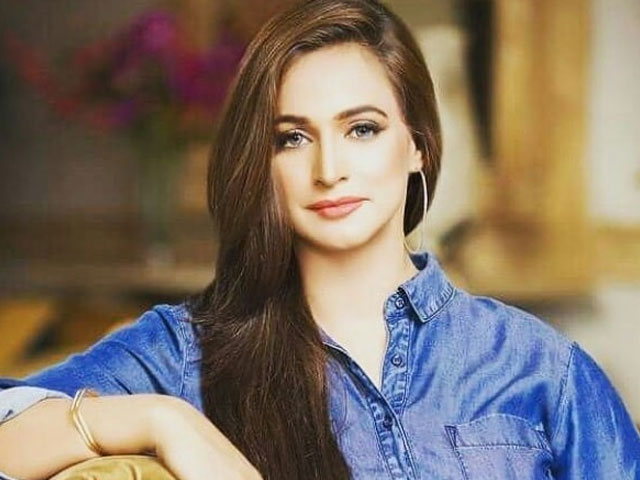 ---
LAHORE: Recently, rumours were abuzz that Pakistani actors Noor Bukhari and Saba Qamar's houses in Lahore have been sealed due to the non-payment of taxes.

However, the Hindi Medium actor recently took to social media to clear her stance on the matter and put the rumours to rest.

The Baaghi star wrote, "Well, I'm not in trouble. Recently, the news about my house being sealed has been circulating so let me take this opportunity to clear all these rumours based on nothing but lies. My house has not been sealed, neither has my bank account."

My house has not been sealed, neither has my bank account: Saba Qamar

She further added, "I'm a tax filer. It is very disappointing that channels are circulating such news without finding out the truth. These channels have no credibility as they have been spreading such rumours."

While Qamar was unavailable for a comment, The Express Tribune got in touch with veteran actor, Bukhari, who falsified all the rumours, calling it just petty antics to damage her reputation.

"I am a regular tax payer and a responsible citizen of this country," Bukhari asserted. "It is only a rumour that FBR has sealed my house. These are just petty antics to damage my reputation," she added.

"However, it is true that I received a notice for tax payment of around PKR1.5 million. My case in this regard is already in the court. Therefore, it rather came as a shock that the department sent me the notice since my case is already legally pending," she revealed.

Patching up: Superstar Noor's husband wants his wife back

"Why should I pay such a huge amount, I haven't worked for the last two years in the industry. The concerned departments where I used to work are responsible for paying the taxes, and if any authority isn't clearing the due amount, then why should I pay it?" she added.

"People are already trying hard to damage my fame. I have been facing the same issue for quite some time. I plan to sue the organisation that is involved in spreading false rumours against me over tax issue," she said.

Have something to add to the story? Share it in the comments below.