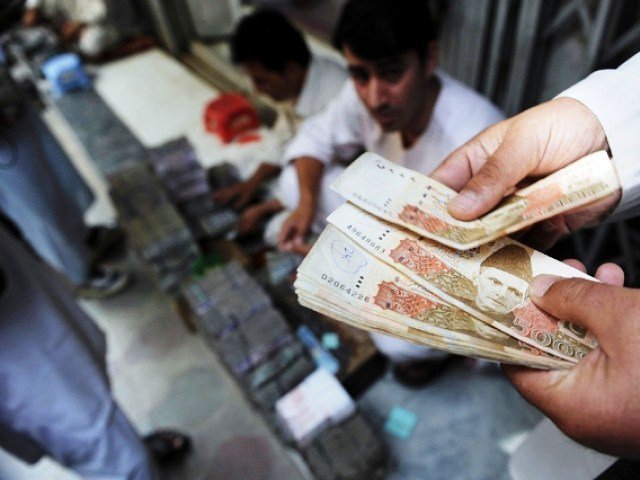 ---
ISLAMABAD: Pakistan has received two short-term loans worth $230 million from international creditors, meant to keep the official foreign exchange reserves at a level sufficient to provide cover to three-month import bill.

According to officials, the country received an amount of $153 million from Citibank in August. Besides, Islamic Development Bank (IDB) gave a $77 million short-term loan in July for crude oil import.

The IDB's short-term facility is meant for import of crude oil from Saudi Arabia and the lender directly makes payments to the oil supplier on behalf of an oil importer. It partially helped lower pressure on the country's forex reserves.

From April to May this year, Pakistan had signed three separate short-term loan agreements with the IDB valuing $700 million. Of this amount, Pakistan has already imported crude oil equivalent to $340 million.

For the current fiscal year, the government has estimated receiving $1.55 billion short-term loan from the IDB against the oil import facility.

Pakistan may soon be ineligible for World Bank loans

Sources in the State Bank of Pakistan (SBP) said higher than anticipated foreign remittances in August also helped keep the official foreign currency reserves above the three-month import cover level.

They said that in August, Pakistan received around $2 billion in foreign remittances, partly because of the seasonal effect of Eidul Azha.

The SBP is expected to officially announce the foreign remittances statistics next week.

During the week ending August 31, 2017, the SBP's reserves increased by $338 million to $14.681 billion due to official inflows, the central bank had reported on Thursday.

For almost one month, Pakistan was touching the three-month import cover border line as its reserves remained at around $14.3 billion.

WB links loans to liberal foreign exchange policy

In order to avoid downgrading in its credit ratings and keep the tap of budget financing open from the World Bank, Pakistan has to maintain its official foreign currency reserves above the three-month import cover level.

The finance ministry is currently making arrangements for floating about $1 billion worth of Sukuk Bonds by middle of November and a better credit rating will help lower the cost of borrowing. It had also raised $1 billion last year at 5.5% interest rate – the lowest rate on the Islamic bond that it ever paid.

The government was reviewing different options to keep the reserves above the level of three-month import bill. The options included incentives for expatriates to invest in Pakistani dollar-denominated bonds, more restrictions on imports and steps that will encourage exporters to bring back export proceeds.

Finance Minister Ishaq Dar on Friday held a meeting with his Chinese counterpart Xiao Jie and discussed issues of mutual interests – including ways and means to further enhance bilateral economic relations.

Record budget deficit: Govt throws austerity out of the window

During FY2016-17, Pakistan had borrowed a record $10.1 billion external loans that included a record-breaking $4.4 billion short-term financing.

Out of this, $2.3 billion came from Chinese financial institutions. The government took $1.7 billion from the China Development Bank, $300 million from the Industrial and Commercial Bank of China, and $300 million from the Bank of China.

It also obtained $445 million from the Noor Bank of the UAE, $650 million from a consortium of the Suisse Bank, the UBL and the ABL, $275 million from Citi and $700 million from the Standard Chartered Bank, London.

This was the first time in Pakistan's history that any government has taken over $10 billion as fresh foreign loans in a single year.

Pakistan Tahreek-e-Insaf Chairman Imran Khan on Thursday called Finance Minister Ishaq Dar Pakistan's economic hitman while criticising his economic policies.

In July, Pakistan obtained a total of $254.9 million loans, including $77 million from IDB. It received $75 million from the World Bank for project financing.

China also gave $71.5 million worth of loans for carrying out various Beijing-funded schemes. The Asian Development Bank provided $28.8 million worth of loans.

The $254.9 million loans were 3.2% of the total annual budgetary estimates of $8 billion for FY2017-18.
COMMENTS (10)
Comments are moderated and generally will be posted if they are on-topic and not abusive.
For more information, please see our Comments FAQ