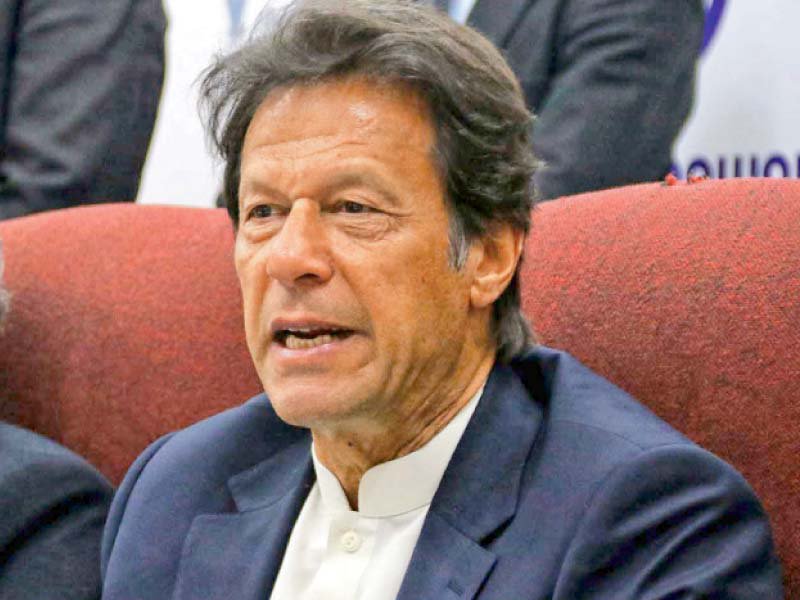 ---
Pakistan Tehreek-e-Insaf (PTI) chairman Imran Khan has said that the by-poll in NA-120 constituency is not about just one electoral seat, rather it will decide the fate of the country.

The seat fell vacant after the apex court's landmark July 28 verdict, disqualifying Nawaz Sharif as the prime minister. According to the judgment, the PML-N leader failed to declare a salary, which he had not withdrawn as an executive of a Dubai-based company, as an asset when filing his nomination papers in 2013.

PTI allowed to organise rally in Islamabad

"The power of the vote of the masses can help empower Supreme Court," Imran told supporters gathered at Qurtuba Chowk in Lahore on Friday evening.

The judges, he added, disqualified the powerful who had been looting the country. "The people of Lahore have made their decision and there is nothing the Pakistan Muslim League-Nawaz (PML-N) can do to change it."

Dar is Pakistan's economic hitman: Imran

"[PTI] candidate Yasmeen Rashid will be competing with the state in NA-120," he remarked.

PTI to hold last rally in Kashmore on May 24

The PTI chairman went on to urge the people of the constituency to "seek former prime minister's daughter Maryam Nawaz' advice as to how one can become a millionaire."

He claimed that the oft-quoted billion-tree project in Khyber Pakhtunkhwa generated employment opportunities for 500,000 people of the province.
COMMENTS (3)
Comments are moderated and generally will be posted if they are on-topic and not abusive.
For more information, please see our Comments FAQ