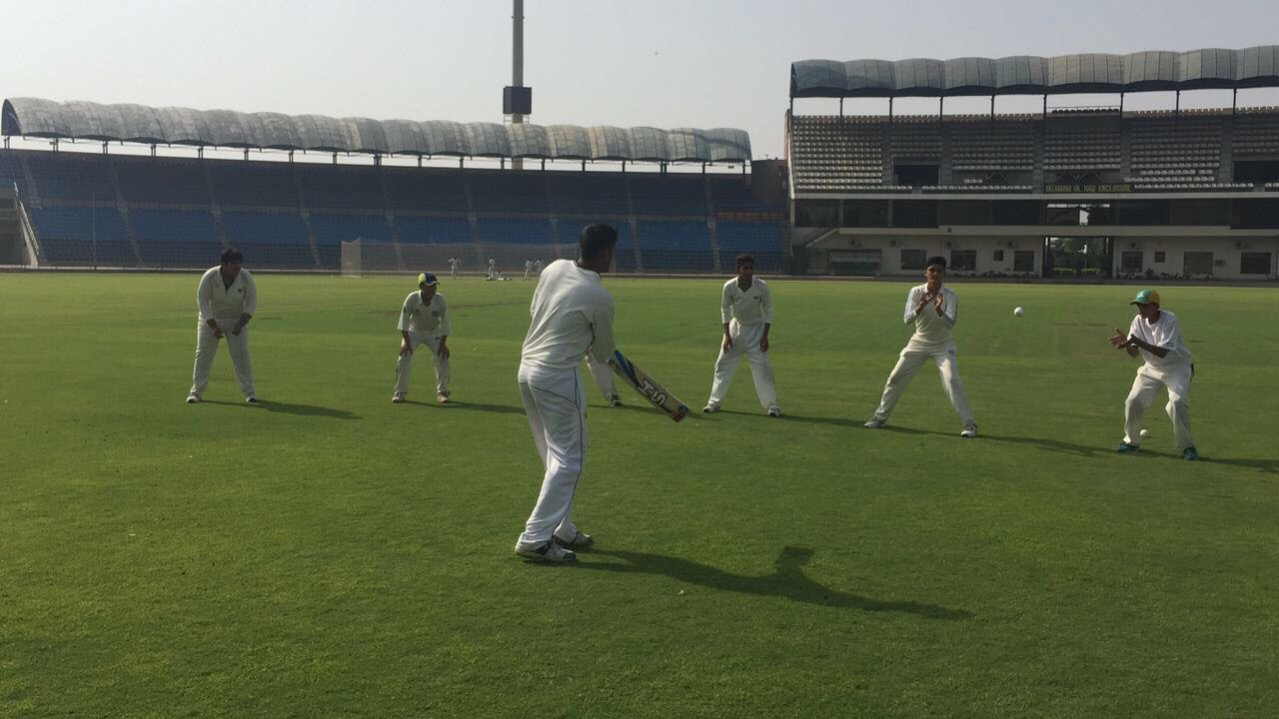 ---
KARACHI: Multan, the city of saints as they called it, is the latest inductee in the Pakistan Super League (PSL), as they entered the tournament with the Multan Sultans.

The franchise was sold for $5.2 million per year and became the tournaments' most expensive team ahead of Karachi Kings.

The franchise will be making its debut in the tournament's third edition, and even though they will be the new kids on the block, they will have an advantage over other franchises having learnt from the others in the first two editions.


How Islamabad United are helping Pakistan cricket


While any franchises would aim for success from the word go, Asher Schon has other things in mind.

"Multan is an emerging brand that resonates with both the local and international markets," said Schon while talking to The Express Tribune. "Our plan is bigger than just success in PSL. We are determined to extend our reach to the people of Pakistan, focus on domestic cricket on the later stages and bring to fruition plans to identify new talent."

Multan hired former Pakistan captain and legendary left-arm pacer Wasim Akram as the operations director, and Schon believes he has a big role to play in the franchise's long term plans. "In the long run, we are ideally looking at setting up a cricket academy under the supervision of Akram," he said. "But in the short run, we are focused on developing and grooming players and preparing them to be successful cricketers both for Multan and Pakistan."

Player development is a key aspect of any franchises' success in the PSL, and Schon described that Multan have numerous steps in sight. "When we talk about player development, there are a lot of areas that need to be considered," he said. "Our strategy is to get the right mentor and coach and empower them to develop our players. That is why our main emphasis is on getting the best international and local cricketers to join us as players, trainers and mentors."


How Lahore Qalandars are helping Pakistan cricket


Schon further revealed that the trials would initially be held in Multan but the franchise is working on arrangements to hold trials across the country. "Our starting point for the trials would be Multan initially and across the country later. We have a plan in motion so it would be a little too early to comment on that, but yes, it is on the map," he said.

After the first two editions, franchises faced criticism for having retired players as captains or are in their late 30's but Schon believes that the future of cricket is in the hands of the youngsters and they should be given more opportunities.


How Peshawar Zalmi are helping Pakistan cricket


"We strongly believe that promoting young talent is always a better idea as it motivates fresh talent to excel," he said. "That is why having a young captain is top of our priority list and will more likely bring out hidden gems."

While other franchises have expanded their involvement in different leagues all over the world, but Schon intends to keep Multan's focus solely on the PSL. "As of now, all our focus is on PSL as we are a new team. With a fresh team and a new approach, we want to keep PSL as our primary focus but getting involved in foreign T20 leagues is an option that can be considered later," he said.