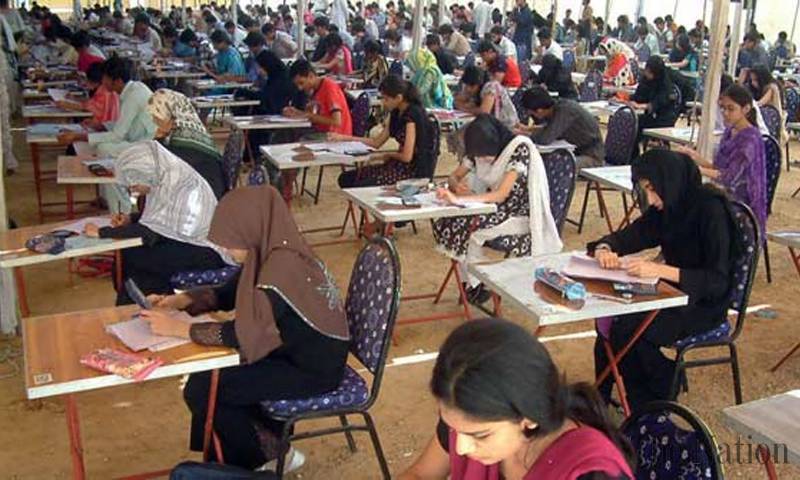 ---
LAHORE: A total of 61.68% of the candidates failed BA/BSc Annual Examination 2017 which were held under and announced by the Punjab University on Thursday.

Aside from the poor results, no position holder was from any public or private institution in the provincial capital – Lahore, while all the positions were clinched by girls with no male candidates in the top positions. According to the results, a total of 229,401 candidates appeared in the BA/BSc Annual Examination 2017, out of which 87,926 candidates passed the examination with the overall pass percentage of 38.32%.

SSC exams 2017: Students of govt schools shine bright

A total of 133,892 candidates appeared in the BA/BSc Annual Examination Part-I 2017, out of which 48,633 candidates passed the exam, with a pass percentage of 36.32%. For BA/BSc Annual Examination Part-II 2017, a total of 75,376 candidates appeared in the exam, out of which 33,154 candidates passed the exams, with a total pass percentage of 43.98%.

A total of 20,133 candidates appeared in BA/BSc Annual Examination 2017 (Composite) and 6,139 candidates passed the exams with the total pass percentage of 30.49%.




The Punjab University held a prize distribution ceremony in the honour BA/BSc Annual Examinations 2017 position holders at Al Raazi Hall on Thursday.

According to the results, BSc student Sadaf Zahid from Punjab College for Women, Gujranwala bearing roll number 12476 got the overall first position in BSc by obtaining 681 marks. BSc students Anilah Yasmeen from Government College for Women, Jhelum bearing roll number 19413 and Maleeha Anwar from Government College for Women, Jhang bearing roll number 17995 jointly shared the second position by securing 673 marks. The third position was obtained by BSc student Asma Latif from Punjab College of Science, Faisalabad bearing roll number 6505 stood third after securing 668 marks.

Cheating continues unabated in BIEK annual exams

In BA, Nagheen Fatima from Kasur bearing roll number 22738 stood first by securing 681 marks. While Asma Afzal from Hafizabad with roll number 16004 stood second by securing 657 marks and Muqaddas Ijaz from Sarghodha bearing roll number 35247 stood third by obtaining 651 marks. Speaking at the ceremony, Punjab University Vice Chancellor Dr Zafar Mueen Nasar announced that a team of PU scientists had invented three new high yielding BT cotton seed varieties which were disease resistant, insect resistant and drought tolerant.

Congratulating the position holders, Dr Nasir said that girls belonging to poor families have clinched top positions in BA/BSC annual examinations. He announced that PU would waive off fee for toppers and they would also be provided with PEEF scholarship worth Rs75,000. He also announced Rs100,000, Rs75,000 and Rs65,000 prize money for first, second and third position holders respectively. Controller of Examinations Prof Dr Shahid Munir said PU had started split BA/BSc in two parts and after many years, curricula had been revised at bachelor's and master's level.

Published in The Express Tribune, September 8th, 2017.