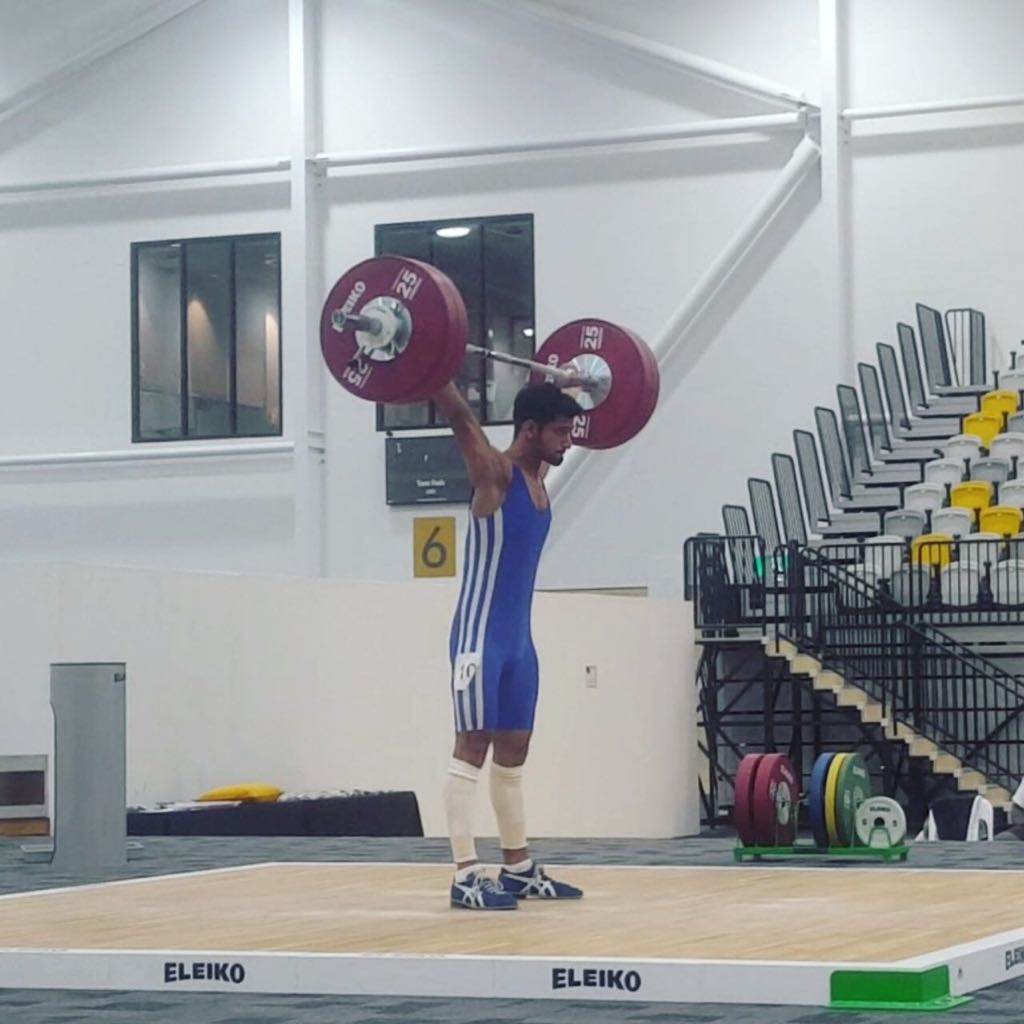 ---
KARACHI: Pakistan's Talha Talib made the country proud as he topped the Commonwealth Junior Weightlifting Championship while finishing second in the senior's event at Gold Coast in Australia on Wednesday.

The teenager lifted a total of 272kg to take the podium, with 126kg in snatch and 146kg in clean and jerk at the 62kg event where 26 other players were also competing.

"What Talib has achieved is huge," Pakistan team manager and Pakistan Weightlifting Federation (PWF) Vice-President Rashed Malik told The Express Tribune from Australia. "Not only did he improve on his own record, he also showed remarkable improvement against players he used to lose to. He lost the gold medal only by a difference of 1kg."


McGregor lauded for bravery against Mayweather


Talib faced stiff competition from weightlifters from Fiji, Sri Lanka, India and Australia but he managed to leave them all behind. Previously, he used to compete in the 56kg category, while his record earlier was 102kg in snatch and 115kg in clean and jerk.

Malik is expecting more medals for Pakistan, who are fielding four weightlifters in the championship.

Asian Youth championship triple gold-medallist Abdul Rehman topped his group in the 85kg category with 33 contenders in it, while Nooh Dastagir Butt is competing in the super heavy weight category of +105kg and Abdullah Butt is making his international debut in the same category as Nooh's.


I could have beaten McGregor: Waseem


"We are expecting at least two more medals. It certainly is possible," said Malik. "Nooh has a great reputation among his opponents and there are around 600 male and female athletes in Australia at the championship. Nooh is favourite to win the juniors event and is expected to give good competition in the seniors' event as well. We are hoping that Nooh and Abdullah both make it to the final."

This is the first time since 2006 that Pakistani weightlifters are competing in Australia, while the Commonwealth Championship will also serve as a qualification event for the 2018 Commonwealth Games that will also take place in Gold Coast.
COMMENTS
Comments are moderated and generally will be posted if they are on-topic and not abusive.
For more information, please see our Comments FAQ