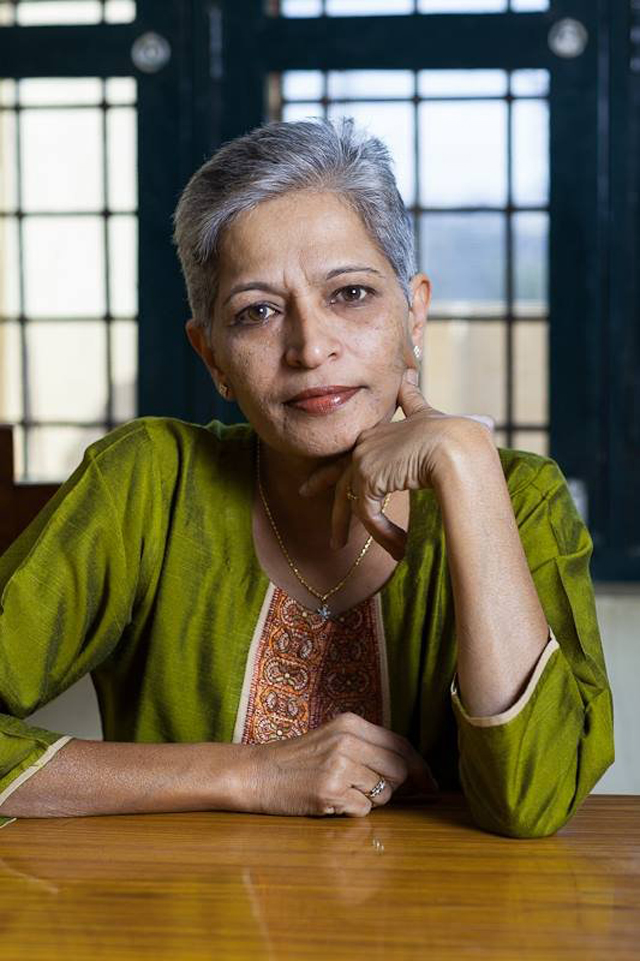 ---
Senior Indian journalist and activist Gauri Lankesh was shot dead on Tuesday in the southern city of Bengaluru by unidentified assailants, police said.

The editor of an Indian weekly newspaper, Lankesh was found lying in a pool of blood outside her home. The 55-year-old known for being critical of Hindu nationalist politics received three gunshots to the head and chest.

PTI female councillor arrested for journalist's murder

"People in front of her house heard gunshots," the city's Police commissioner, T Suneel Kumar, told reporters. "We found four empty cartridges from the scene."

"A total of seven bullets were fired out of which four missed the target and hit the wall of the house. Three bullets had hit her -- two in her chest area and one in the forehead," Bengaluru Police Commissioner T Suneel Kumar said further.

Lankesh's views were considered leftist and anti-Hindutva. She ran the weekly 'Gauri Lankest Patrike', a tabloid and faced opposition and criticism of her journalism. Last year, she was convicted of criminal defamation for one of her articles.

While the motivation for the killing was not immediately clear, political leaders, journalists and activists took to Twitter to express their outrage and denounce intolerance and any threat to free speech.

HRCP expresses concern over journalist's killing, death threats

Karnataka state's chief minister Siddaramaiah called it an "assassination on democracy".


Shocked to learn abt murder of tall progressive force & senior journalist Gauri Lankesh. Such cold blooded acts deserve highest condemnation

— CM of Karnataka (@CMofKarnataka) September 5, 2017


Rahul Gandhi condemned the killing saying "the truth will never be silenced."


The truth will never be silenced. Gauri Lankesh lives on in our hearts. My condolences &love to her family. The culprits have to be punished

— Rahul Gandhi (@RahulGandhi) September 5, 2017
COMMENTS (3)
Comments are moderated and generally will be posted if they are on-topic and not abusive.
For more information, please see our Comments FAQ