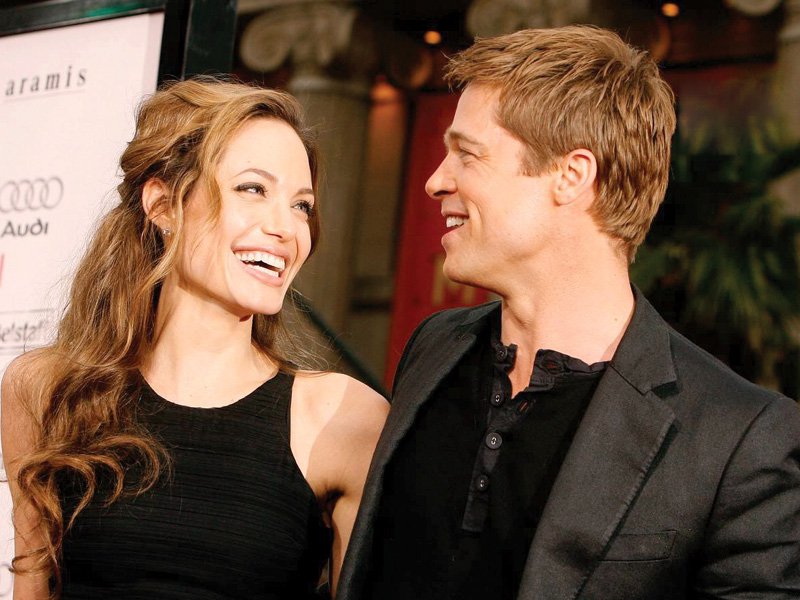 ---
Former star couple Brad Pitt and Angelina Jolie are "consciously re-coupling" after intense rehab and spiritual counselling, claims biographer Ian Halperin.
Seven weeks ago, the actors were spotted outside a modest three-bedroom house on the flats of Beverly Hills. The pair stood face-to-face for the first time in 10 months.

What happened during Jolie, Pitt's plane flight?

"Brad took the first step forward. Then they collapsed into each other's arms," said Halperin, reports Daily Mail.
The stars went inside a friend's home for an emotional conversation.




"There were a lot of tears," Halperin said.
"Nothing was left on the table. They had it out, right there and then in this very modest house. In that moment they decided to make a fresh start. It was a 'come to Jesus meeting' that marked the beginning of a new phase in their relationship," said the biographer.

Brad Pitt "much happier" following split from Angelina Jolie

When the couple split last September amid toxic allegations of drink, drugs and a mid-air altercation between Pitt and their teenage son Maddox resulted in brief investigations by the FBI and social services. The rift in their relationship seemed as final, as it was sudden.
But the 'tough love' meeting arranged by the couple's divorce negotiator gave them a chance to talk in the presence of a 'referee' who helped them cut through the acrimony and recrimination.
Their conclusion was that they still loved each other and wanted to try again.

Brad Pitt finally opens up about his bitter divorce with Angelina Jolie

According to Daily Mail, they are working to 'consciously re-couple' and have undergone intensive rehab and spiritual counselling sessions in an effort to start anew.

Have something to add to the story? Share it in the comments below.