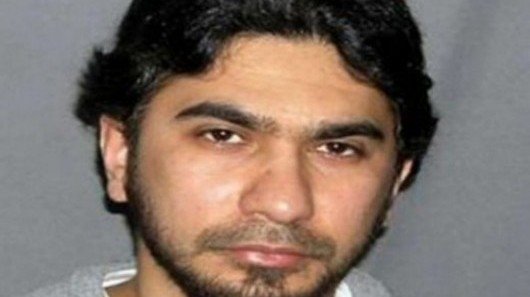 ---
NEW YORK: The Pakistani-born American accused of planting a car bomb in Times Square has cooperated fully with investigators after repeatedly waiving his legal rights, US officials indicated on Thursday.

"Since his arrest, the defendant has been questioned -- and continues to be questioned," the US Attorney's office for Manhattan wrote to a New York federal judge presiding over Faisal Shahzad's case.

The letter to Judge Loretta Preska, which was dated May 12 but only made public on Thursday, says hundreds of agents have been working around the clock since Shahzad's arrest to act on his information.

The probe is aimed at "preventing potential future attacks, identifying associates of the defendant and possible facilitators of the attempted attack, as well as gathering other actionable intelligence."

The letter, parts of which have been redacted, or blacked over, also seeks to explain the unusual circumstances of Shahzad's detention since his arrest May 3 on charges of leaving a bomb-packed SUV in the bustling heart of Times Square.

The letter said Shahzad waived his Miranda rights, which protect detainees from incriminating themselves, and had voluntarily continued to talk. He had also waived his right to a speedy court appearance and a lawyer. He was only assigned a lawyer on Tuesday, when he made his first court appearance since his arrest two weeks earlier.

"The defendant, without counsel, knowingly and voluntarily waived his Miranda rights and executed a written waiver of speedy presentment," the letter says.

Each day he had signed a new waiver, according to the letter. Prosecutors did not make clear whether Shahzad had continued to waive many of his rights since May 12. The prosecutor's office said it had written to the judge because of the "unusual circumstances of this case, and in deference to the court's ultimate supervisory authority."
COMMENTS
Comments are moderated and generally will be posted if they are on-topic and not abusive.
For more information, please see our Comments FAQ