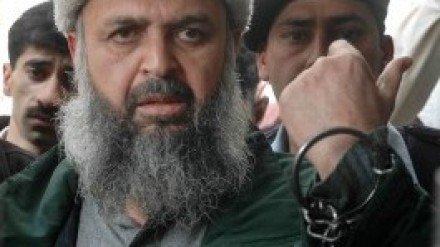 ---
LAHORE: Osama Khalid, the son of slain ISI operative Khalid Khawaja, has said he can say with conviction that "my father's killers are Hamid Mir and Usman Punjabi".

Speaking in Express News programme "Point Blank" on Thursday, he asserted that he possessed proof (of the two men's involvement in the murder) which "I cannot disclose here (in the programme) because I am seeking justice from the Supreme Court". He said "I agree with journalist Muhammad Rashid's views and I want you to talk to him more and more as he is privy to the facts". He said he considered Rashid a brother "and I want you to probe him to uncover the reality".

He said whatever Rashid had told him a day before his father's murder, "I did not believe because I was under stress". He said one evidence of Hamid Mir's involvement is the audiotape in which he is heard talking to some unidentified man "about my father". The second is the record of the phone numbers on which conversation was held on (April) 19 in the same manner as in the audiotape.

It was the same number Usman Punjabi used to phone me frequently. "I recognise his voice and I have got it attested by many journalists. He is the man who talked to me as Usman and with journalists as Umar," he said. "He is the same person who trapped my father. All things are revolving around this audiotape and it remains the key evidence against Hamid Mir. The rest I will present in court," he told the programme.

Published in the Express Tribune, May 21st, 2010.
COMMENTS (1)
Comments are moderated and generally will be posted if they are on-topic and not abusive.
For more information, please see our Comments FAQ