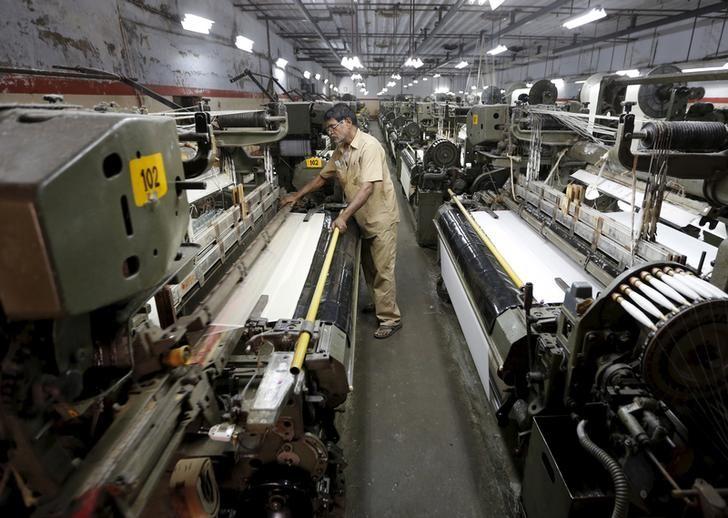 ---
LAHORE: Experts at a seminar held by World Wide Fund for Nature-Pakistan on Tuesday stressed the need for sustainable water consumption practices in textile sector of the country and to address the wayward patterns of resource consumption.

The seminar was part of the International Labour and Environmental Standards (ILES) Application in Pakistan's SMEs project, funded by the European Union and being implemented by WWF-Pakistan in collaboration with the International Labour Organisation (ILO).

'Govt responsible for decline in textile exports'

The seminar is also a part of events leading up to the World Water Week to be observed from 27th of August till 1st September in Stockholm Sweden. This year World Water Week will address the theme "water and waste: reduce and reuse" from a holistic system perspective, addressing issues and challenges from all parts and countries of the world – low, middle and high income.

In this context the WWF-Pakistan will also be presenting a scientific research titled "Sustainable management practices to the textile industry for growing economy", by WWF-Pakistan Senior Project Officer Sohail Ali Naqvi. The paper highlights the analysis of implementation of Multi Environment Agreements (MEAs) with context to cost benefits and sustainable practices in the textile industry.

According to the research, the textile industry in Pakistan contributes 8.5% of the GDP and 52% in exports, however, majority of the industry is unable to implement MEA's that the country has ratified. The textile industry consumes more water than needed and discharge untreated polluted water into the local water bodies.

The study also revealed a gap in implementation of sustainable practices due to lack of awareness. The study also reveals that if an industry invests up to € 10,000 in different interventions it could save more than 110,000m3 of water on annual basis with a reduction of 10% to 15% of water pollution with a payback period of up to 10 months.

Speaking on the occasion, WWF-Pakistan CEO Hammad Naqi Khan stressed the need for optimising the water cycle of local industries in order to ease existing pressures on current water resources.

'Textile sector continues facing losses' 

"Business as usual is no longer an option since we need to understand that the water challenges we face today are intertwined and instead of being part of the problem we should be part of the solution," he said.

"With our current status of being declared a water-stressed country, our primary focus should be on the strategic development of the industrial sector, especially increasing the efficiency of our textile sector with small water footprints and high added value should be our primary objective", Naqi added.

All-Pakistan Textile Mill Association Secretary General Anisul Haq said that with the growing challenge of water shortages, the textile industries need to act fast. He said industries need to invest more in technologies which are water efficient, lead to zero discharge of hazardous waste and harvest water from rain.

He also said water was a shared resource and the industrial sector was equally responsible for the conservation and treatment of it.

"It is better to invest less on conservation in the start of the pipeline than to spend much more on treatment at the end of the pipeline," Haq said.

The World Water Week 2017 focuses on key challenges with regards to specifically two Sustainable Development Goals (SDG's) including improvement of water quality by reducing pollution, eliminating dumping and minimising release of hazardous chemicals and materials, halving the proportion of untreated wastewater and substantially increasing recycling and safe reuse globally.

Published in The Express Tribune, August 25th, 2017.