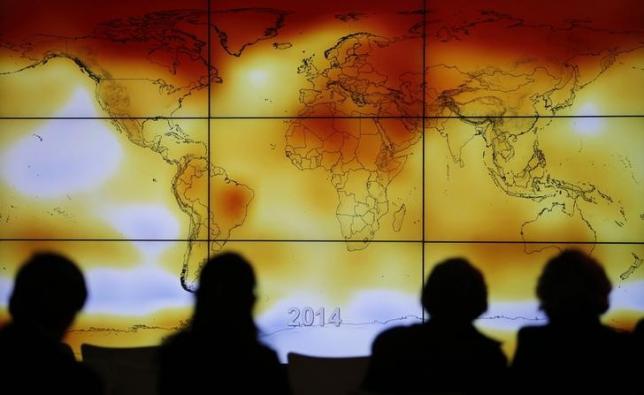 ---
ISLAMABAD: The climate change resilience and sustainable development have been recognised as two core components of the economic growth model being implemented by the present government.

Federal Climate Change Minister Mushahidullah Khan said this in his keynote address at a day-long national workshop on United Nation's Clean Development Mechanism. The event was organised by the climate change ministry in collaboration with the UN Framework Convention on Climate Change (UFCCC) and the Japan-based Institute for Global Environmental Strategies (IGES) at a local hotel here on Monday.

"No socio-economic gains yielded by any economic growth or development model can sustain, if they are not climate resilient and adaptive to the fallouts of the global warming and erratic weather patterns," Khan said, adding that the present government's growth-centric economic model aimed to achieve overall sustainable socio-economic and environmental development through various policy measures, including poverty reduction, improving living standards of the people, raising health standards, and building sustainable cities and communities.

"Efforts have been made to ensure that these policy measures for achieving overall socio-economic and environmental development are resilient to the impacts of the climate-induced extreme weather events that include urban flooding, land erosion, shifting and unpredictable rainfall patterns, groundwater depletion, irregular river flows," the climate change minister highlighted.

Talking about the UN-administered Clean Development Mechanism's (CDM) adoption, he said so far 75 CDM projects have been commissioned by the United Nations. Of which, several projects have also been registered with CDM Executive Board. He said that the most of the projects completed under the registration of CDM are renewable and clean energy projects and are currently in progress.

He said the board was supervised by the CDM and provided guidance to the member countries as defined in the United Nations Framework Convention on Climate Change (UNFCCC).




The CDM allows emission-reduction projects in developing countries like Pakistan, Nepal, India and Bangladesh to earn certified emission reduction (CER) credits, each equivalent to one tonne of CO2. These CERs can be traded and sold by developing countries. Once purchased from the developed countries such as Germany, France and Britain, these certificates can be used by the industrialised countries to meet their emission-reduction targets under the Kyoto Protocol. The mechanism, in fact, aims to achieve sustainable development in poor countries and emission reductions in industrialised countries at the same time, for tackling global warming by reducing effects of the climate change.

Khan told the participants that alternative and renewable energy and energy efficiency-related projects had promising projects for achieving sustainable development goals and reducing country's carbon emissions from energy sector, which accounts for nearly 50 percent of the total annual carbon emissions.

He said that in recent years a fast-paced industrial growth coupled with huge investment in trade development had been witnessed. This was the result of policy measures, major economic reforms and improving security situation in the country. But, energy projects are of paramount importance for sustaining this growth trajectory, he added.

"The present government, therefore, has taken up a broad spectrum of initiatives for tapping country's renewable energy potential, particularly from solar and wind, to boost economic development and earn revenues by selling carbon credits to the industrialised countries," the climate change minister remarked.

He told the participants that UN-sponsored CDM Regional Collaboration Centre had been established in Bangkok, which was helping countries situated in Asia and the Pacific region in identification and development of potential CDM projects and providing support to these countries regarding capacity-building.

"However, we are effectively engaging with the CDM centre to help boost the capacity of different government and non-governmental organisations interested in developing more clean development projects in different sectors," Khan said.

Published in The Express Tribune, August 22nd, 2017.
COMMENTS
Comments are moderated and generally will be posted if they are on-topic and not abusive.
For more information, please see our Comments FAQ