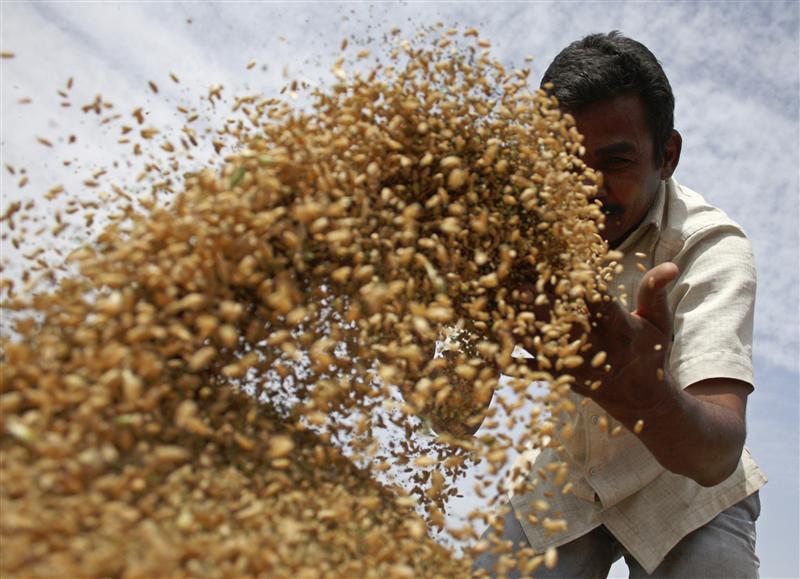 ---
LAHORE: There is a dire need for increasing the agricultural yield to feed an increasing global population, food security experts emphasised on Saturday, highlighting biotechnology and its sub-fields as the key to increasing the productivity per acre.

Remedies derived from biotechnology could allow crop adaptation to biotic and abiotic stresses arising due to massive climate change at the global level, they said, adding technologies like genetic engineering could transform agricultural practices massively to make the sector more productive.

Food Security Policy: PARC finalises draft for cabinet review

"Biotechnology is playing an important role in mitigating adverse impacts of climate change on agricultural output by reducing emission of greenhouse gases," said Professor of Biotechnology at FCC University Lahore Dr Kauser Malik.

He said the use of biofuels, for example, would help solve energy supply problems by providing renewable and cheap energy for farmers, apart from reducing the adverse impact of carbon dioxide emissions.

"Carbon dioxide emissions are reduced by using traditional and genetically modified crops such as sugarcane, oilseed and rapeseed," he said, adding the need for tillage could also be reduced with the help of genetically modified crops.

"We can modify plants through genetic engineering so that they absorb relatively more carbon from the atmosphere and convert it into oxygen. Soil fertility can also be increased by mixing microbes in the soil. In this context, modern environmental biotechnology has gained immense importance in coming up with innovative ways of increasing productivity," Malik said.

Experts claim that rainfall volatility, increasing drought conditions and drastic rises in temperatures - all symptoms of climate change - affect food production and are also responsible for pest, disease and weed outbreaks in crops.

Fast-paced climate change, experts claim, is not providing crops enough time to adjust to the changing environment, thereby stifling growth. According to an estimate, in 20 to 25 years, the world will get to a point where climatic conditions in most fertile areas will become too extreme for growing crops.

Pakistan Agriculture Research Council: Govt dept fires 500 employees

Malik said under the circumstances, increasing the area under production and improving productivity on the existing farmland were the only two choices to overcome food security challenges and adapt to changing climatic conditions.

"Transgenic canola and soybean have been modified to be resistant to specific herbicides. Fungi, bacteria and virus-resistant GM cassava, potatoes, bananas and other crops are also being developed with some having already been commercialised while others are undergoing field trials," he added.

Published in The Express Tribune, August 20th, 2017.

Like Business on Facebook, follow @TribuneBiz on Twitter to stay informed and join in the conversation.
COMMENTS
Comments are moderated and generally will be posted if they are on-topic and not abusive.
For more information, please see our Comments FAQ